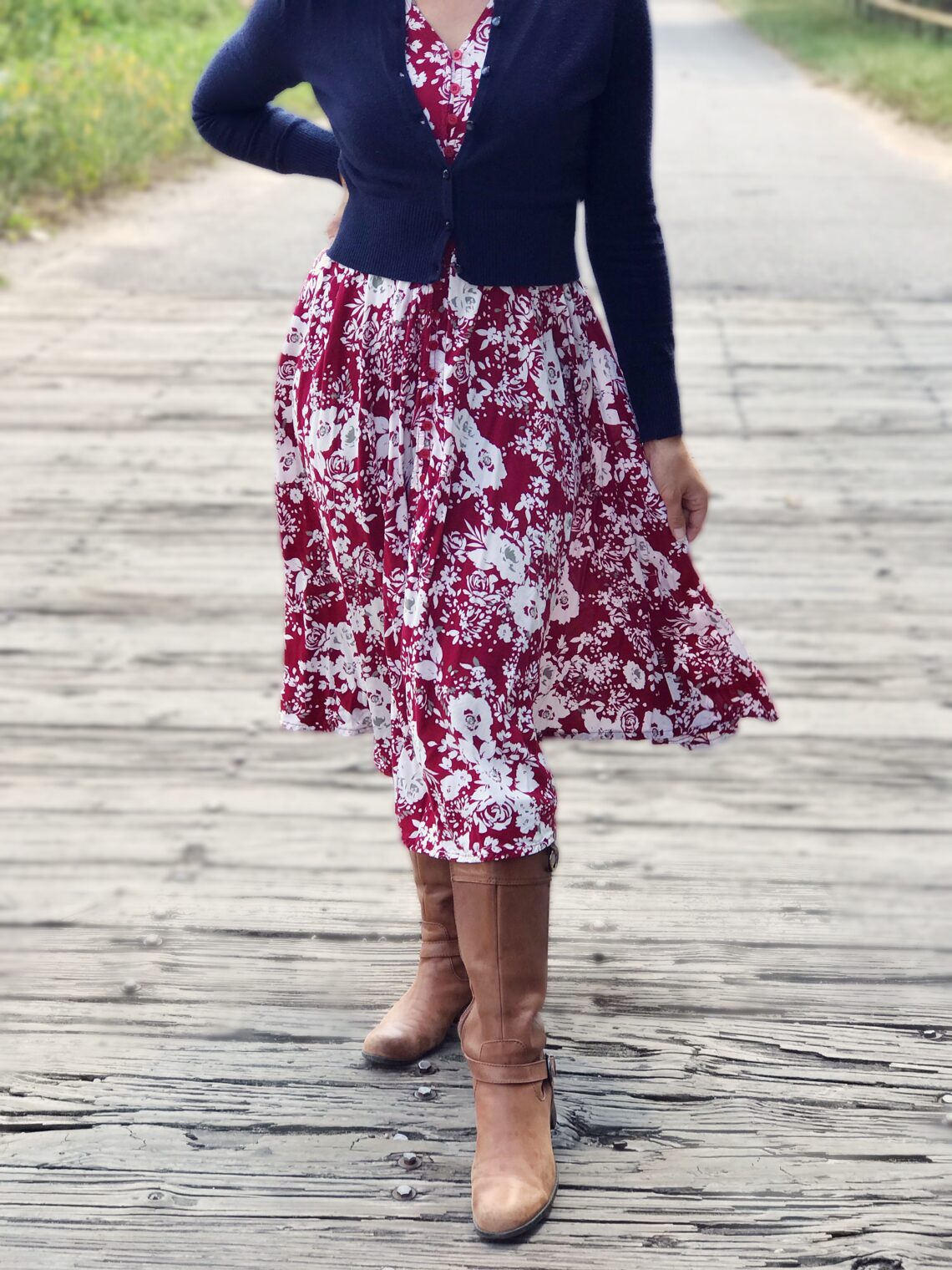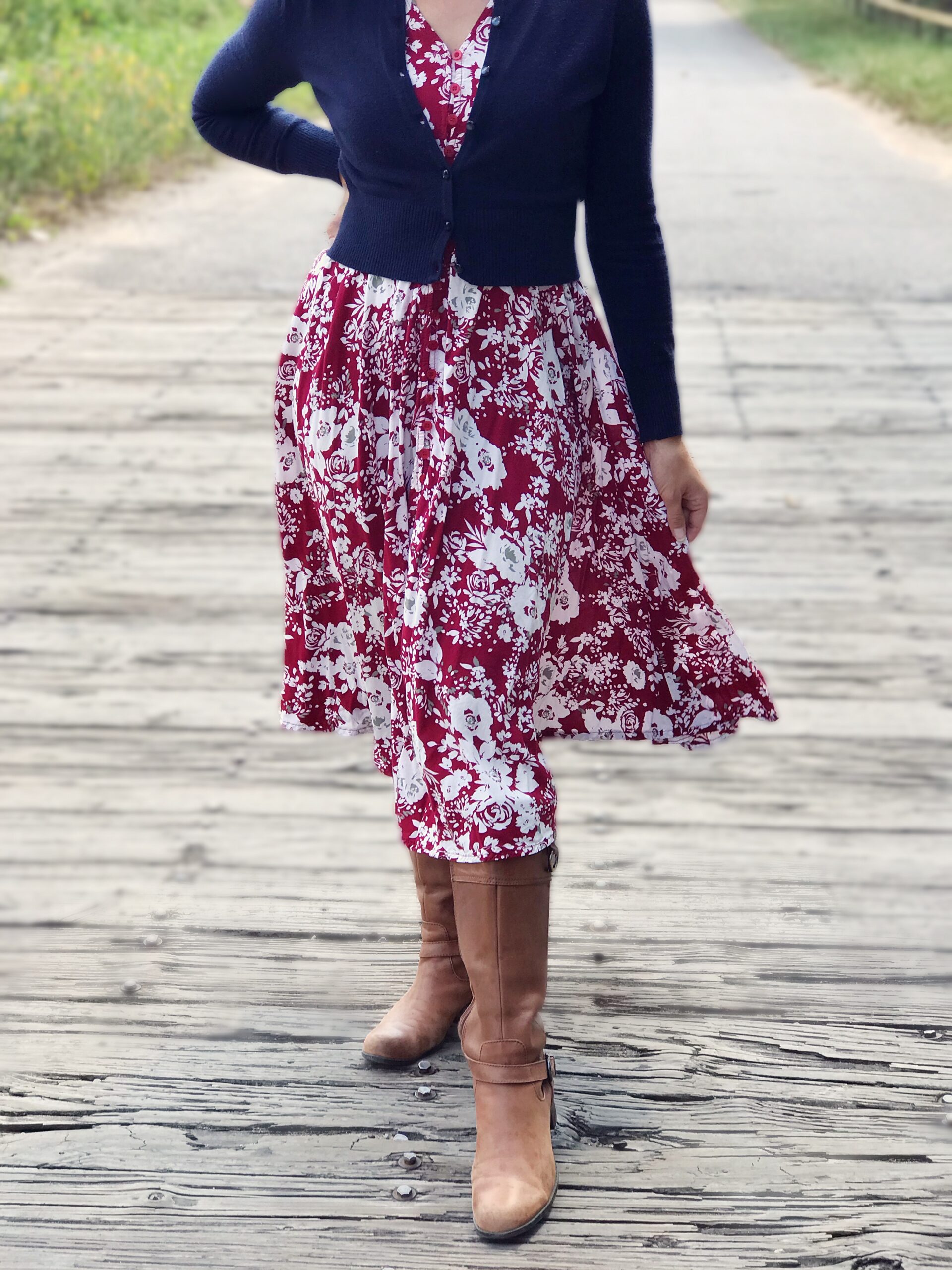 3 Ways to Dress in Timeless Feminine Fall Fashion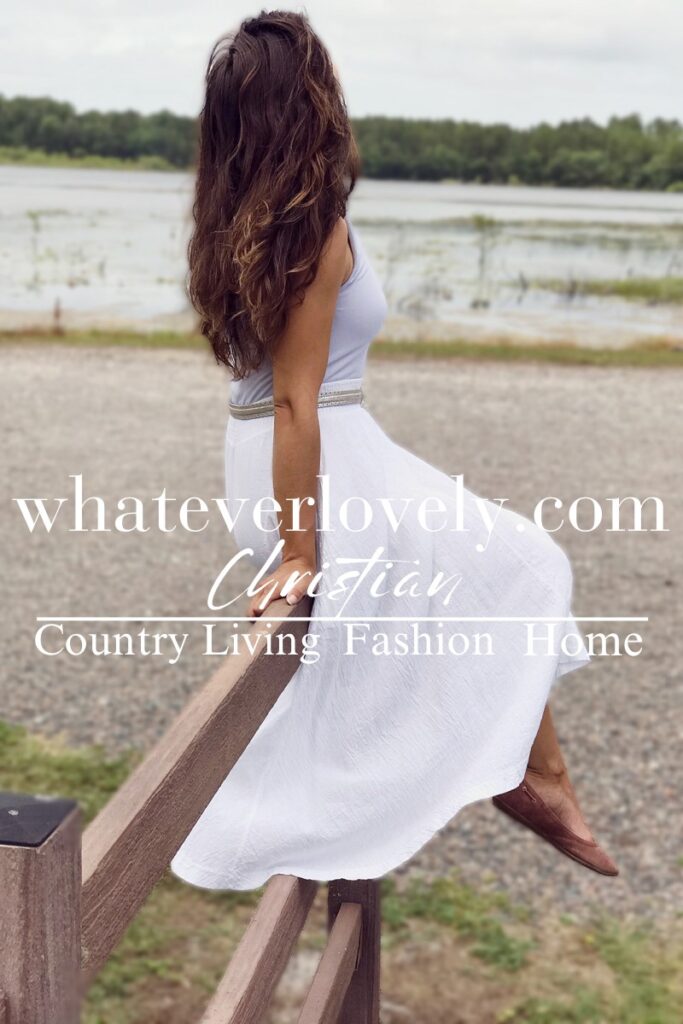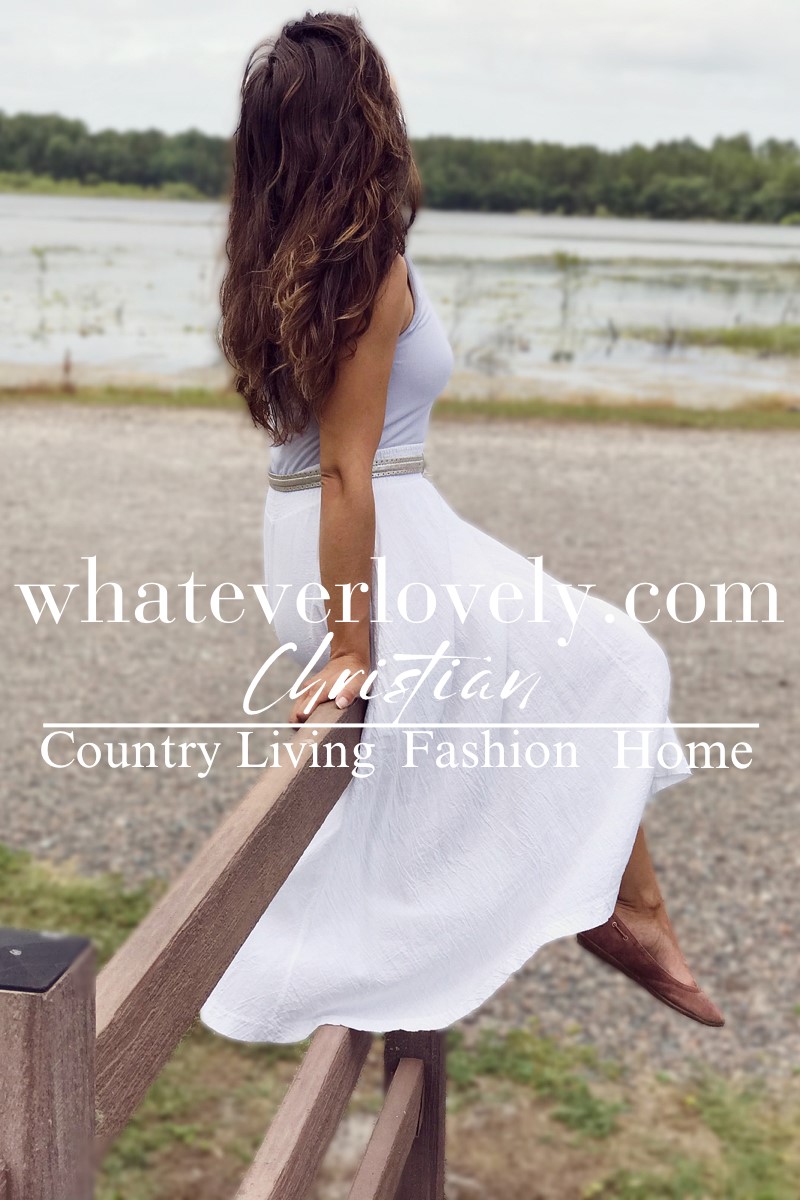 Ladies,
"Timeless" means that no matter the era, some element remains unattached to a particular time in history. It means that no matter how much time goes by, it is still relevant, it still has some quality that transcends time.
When it comes to timeless fashion, it may not be that we always wore such bold prints or certain fabrics like stretchy spandex blends, but perhaps the silhouette of our dress, a neckline, or the hemline gracing our lower leg, still communicates an elegance that we recognize today as timelessly feminine and beautiful.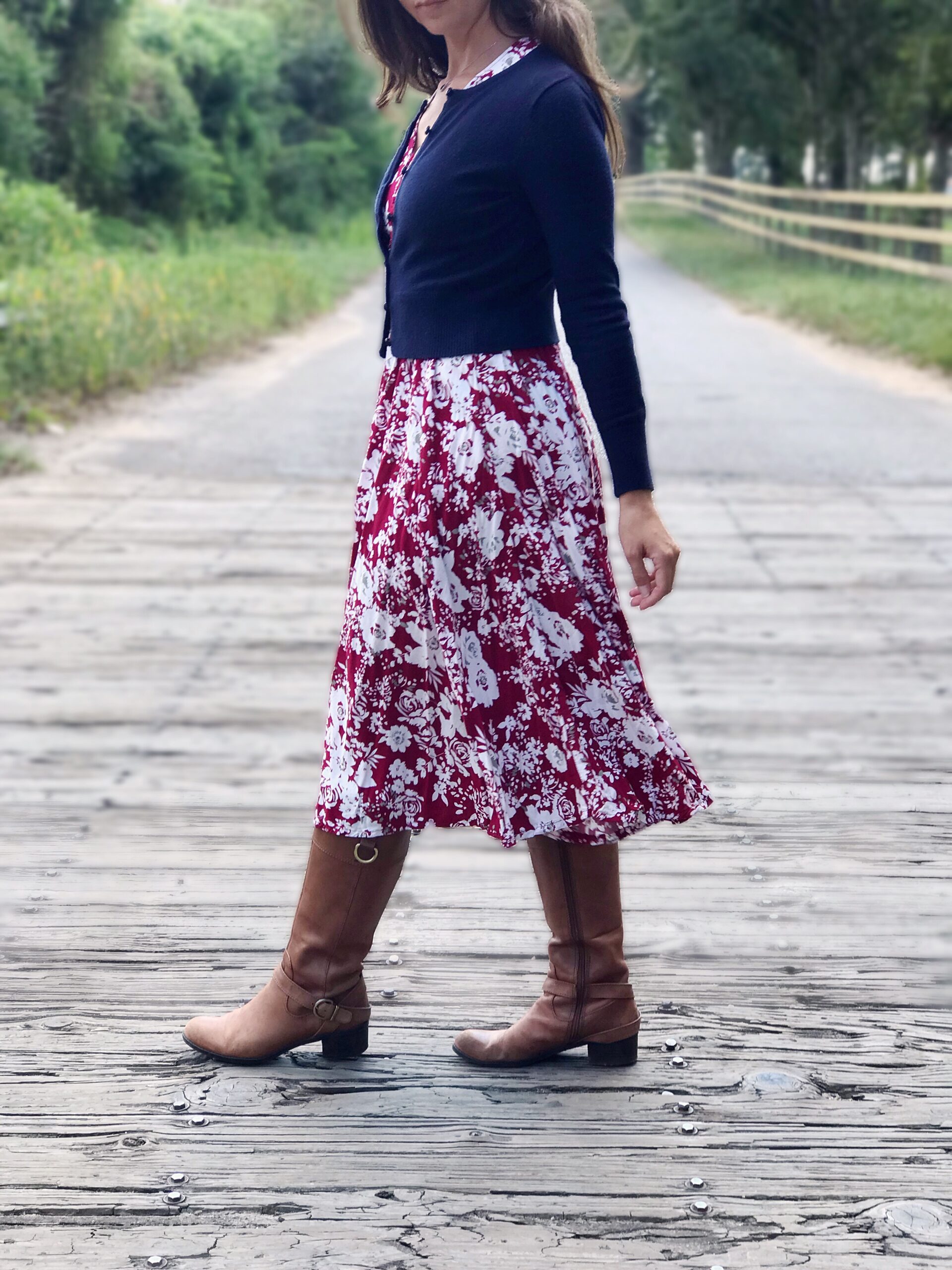 Tailored Cardigan
In this fall outfit, I am wearing one of my go-to pieces that I wear year after year no matter the new fashions. A tailored cardigan.
Be it a larger knit or a smooth knit, this style cardigan makes anything look instantly chic (and cozy). Not to mention the comfort and practicality of a sweater that allows me to move and work when at home, but also look polished. A dark color is very slimming in a fitted cardigan.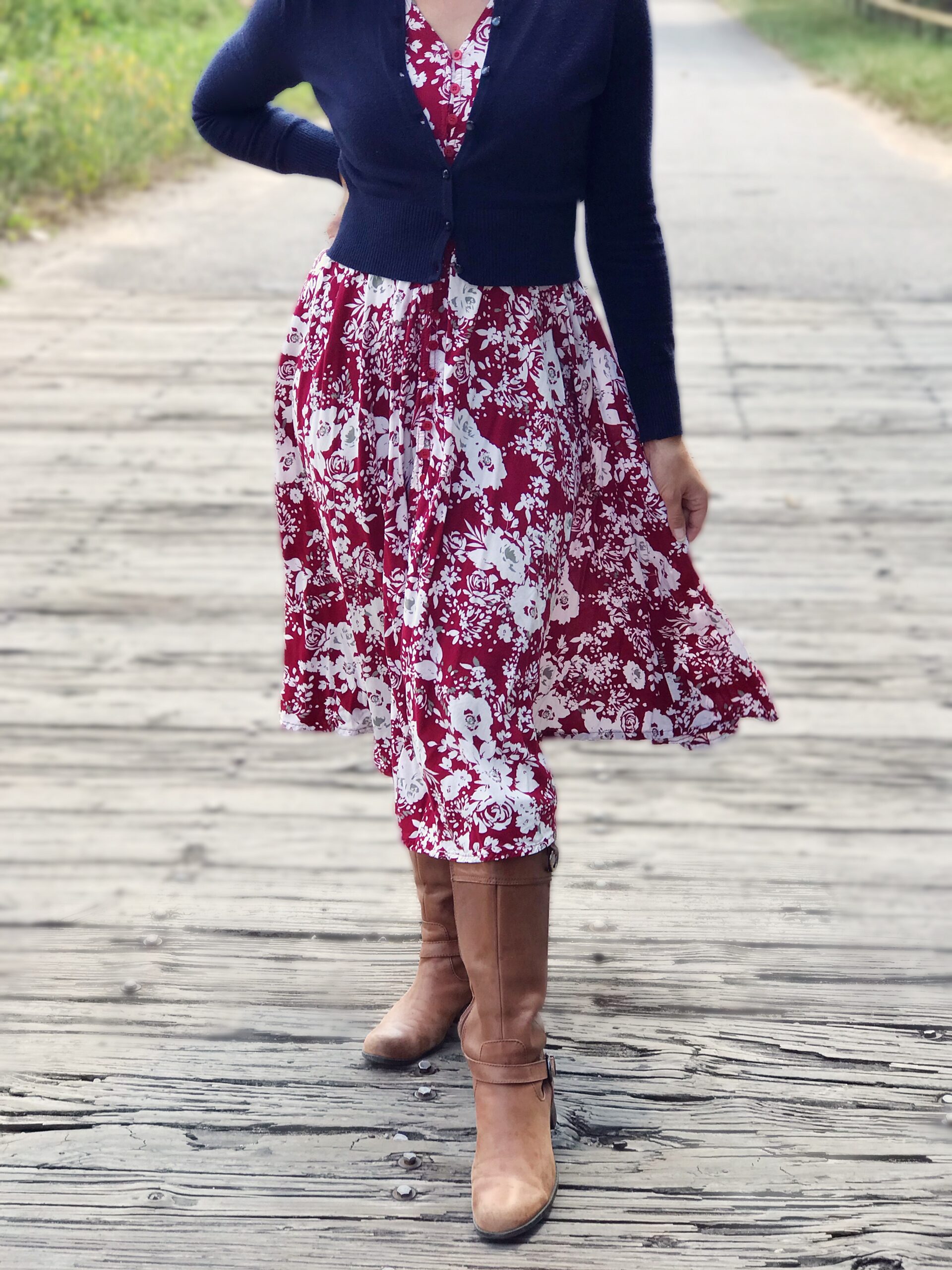 Defined Waistline
This dress/cardigan combination also features another one of my favorite styles: a defined waistline.
No matter the trends, this timeless fashion feature looks beautiful. I love to cinch in a billowy dress with a buttoned at the waist cardigan. It is a way to forgo a belt by using the buttons at the waist only. Defining a waist makes women look instantly more feminine and put together.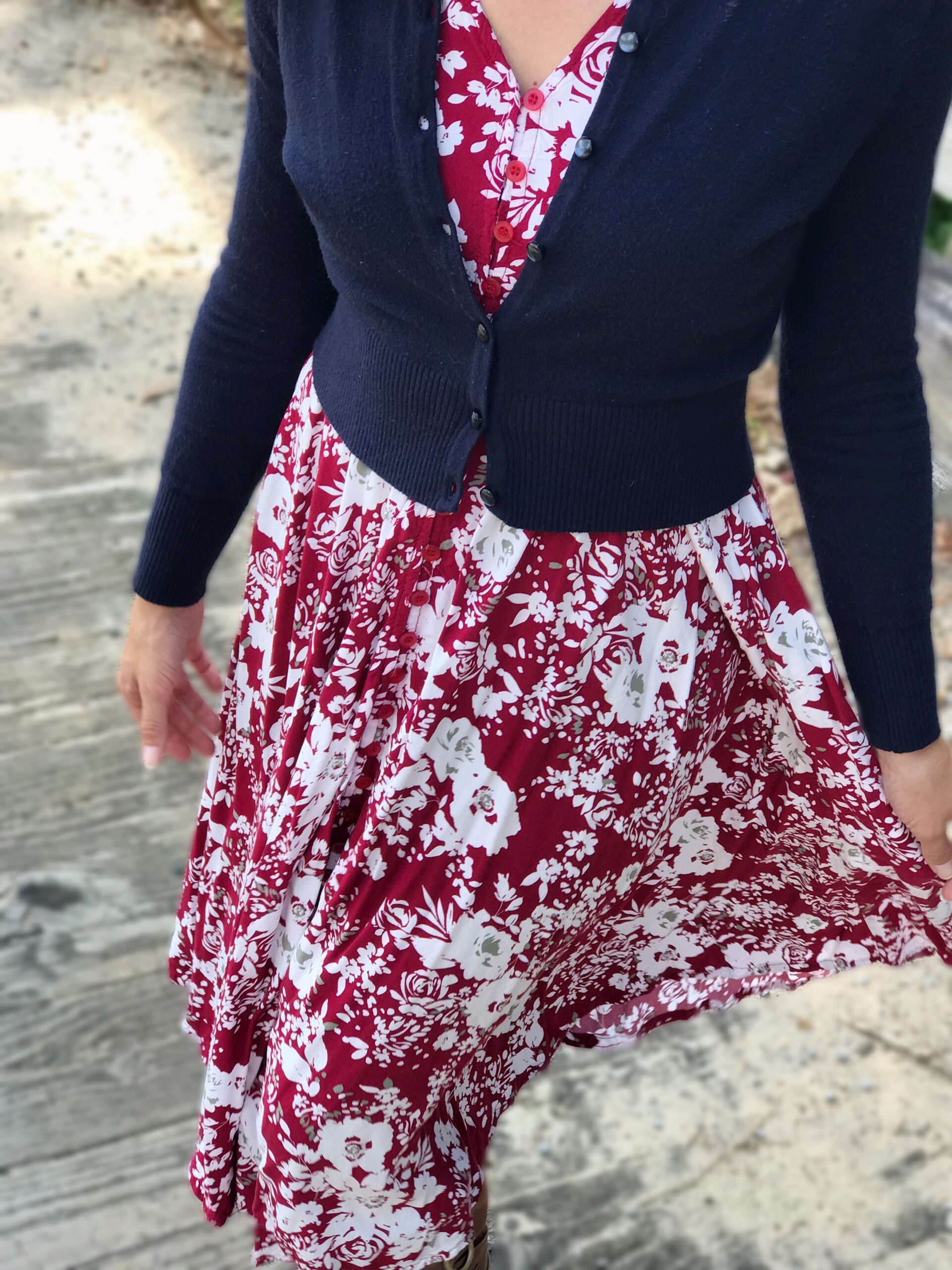 Wear Dresses with boots
This is one of my favorite combinations. There is something about a midi dress or skirt with boots. It just looks stunningly beautiful to me. I love the way a hemline dances around a tall boot especially. But any boot whether it be tall or short looks timelessly classy.
You can dress feminine for the cold season
Wear a tailored cardigan over a billowy dress, define your waist by buttoning it there, and wear dresses with boots for a timeless feminine fall style. I wear this for everyday housework and it is one of my most comfortable outfits!
Until next time ladies!
whateverlovely.com country living, fashion and home