Fall Fashion Essentials for the Country Woman
Fall sweaters for country living means knit wear that fits properly. Baggy, drapey, wide necked sweaters either fall off when you are moving and working, require you to constantly adjust them, or they may actually dip into things like dirty sink water, mud, or poop! If a sweater is hanging off of your arms or torso it will actually get filthy, I have had clothing hang into poop I was scooping! Not to mentioned they can get caught on equipment and fences, etc. Leave the sexy off the shoulder sweaters in the city where they belong. They are high maintenance clothing items that cause problems not comfort. They only look good on a model standing still.
Country women need fitted knit wear that not only moves with them but insulate well for being outdoors.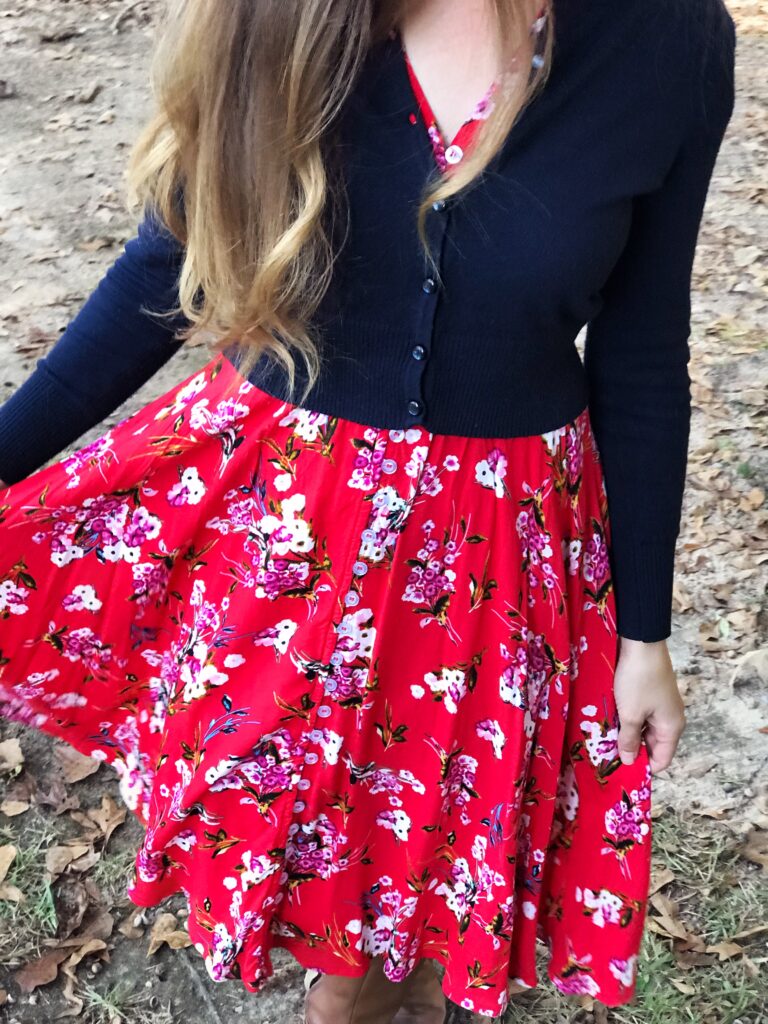 There are smaller dense knits and there are larger "chunky" knits. Both are beautiful and work well as long as they fit and are densely knitted to keep you warm. I caution against loose knits since they will not insulate well. But a knit sweater can be fairly thin and if made with cashmere, wool, or just a densely knitted acrylic it can be very warm even though it is not super thick.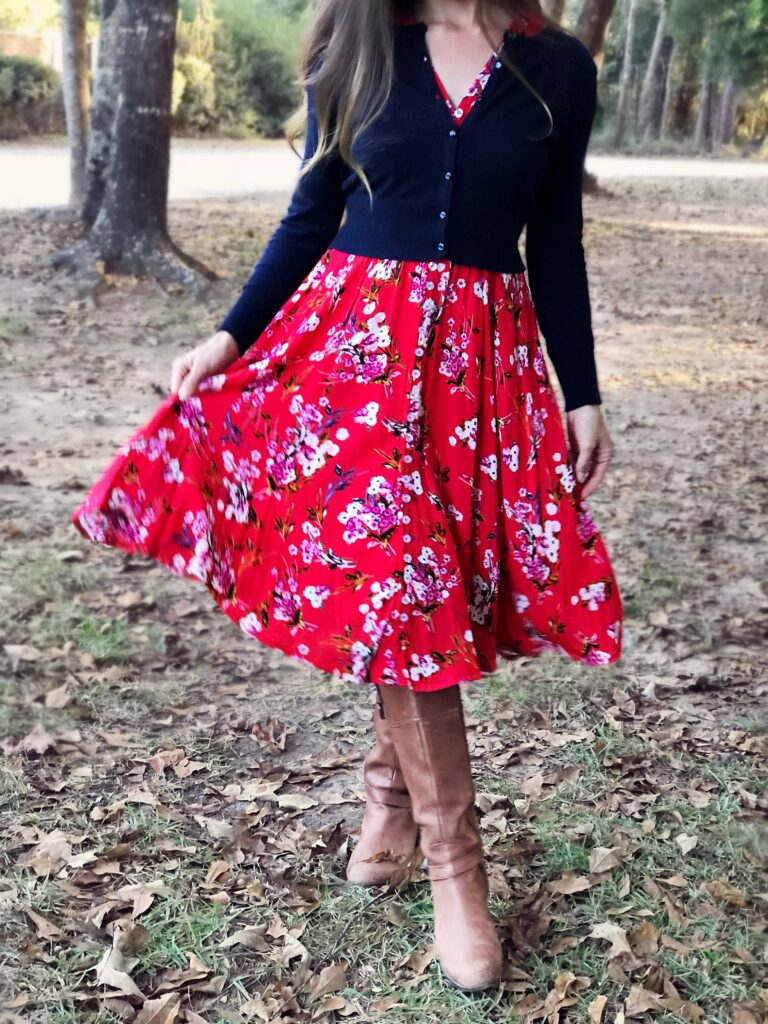 Another must have is closures. Buy sweaters that close with buttons, zippers, or a belt. Open drapey cardigans without closures cause the bagging and hanging issue that oversized sweaters cause. You may not always need your sweater closed but having that option is ideal! When you need your item pulled in for some work or because you are just cold, you will be thankful for knitwear with closures that secure the clothing to your body.
Country Woman Sweater Essentials: fitted necklines, form fitting styles, and closures.
Base layers are the next essential. Fleece lined thermal base layers are essential for underneath any outfit. Insulating leggings and tops can be worn as a leggings outfit, with sweaters, or under dresses, skirts and jeans. Even better if you can afford wool thermals. Thick fleece socks or wool socks are absolutely necessary. I wear my fleece lined thermal leggings and long sleeve top under every outfit I wear. Just by adding the base layer my outfits look the same except they are insulated so I feel warm!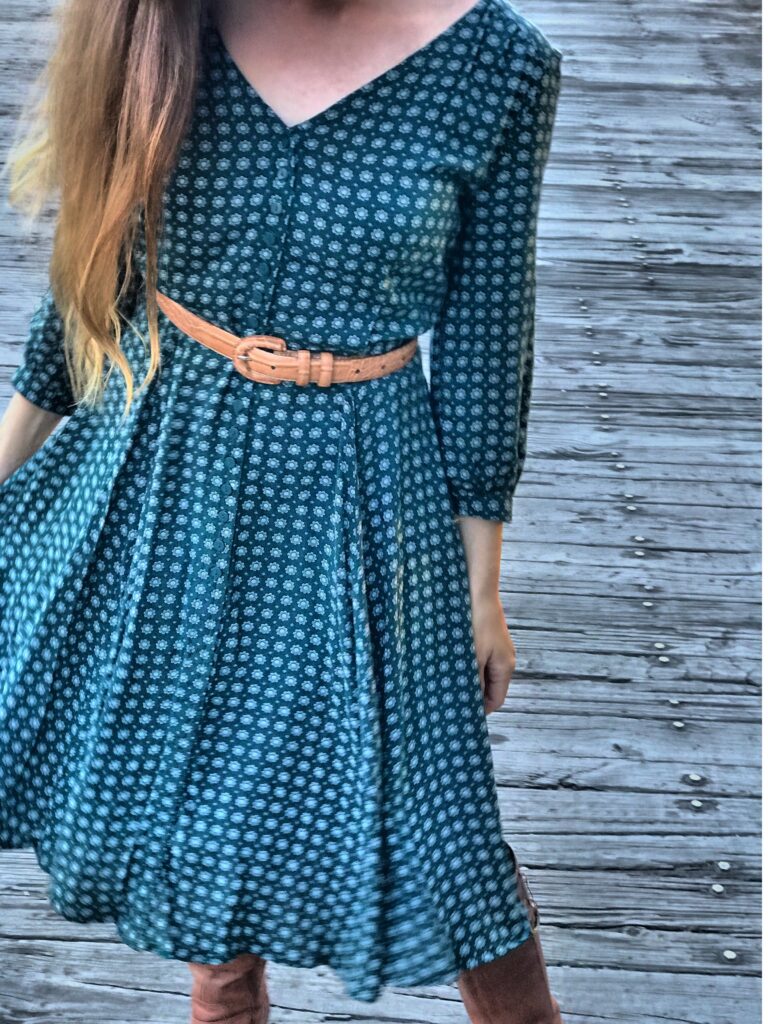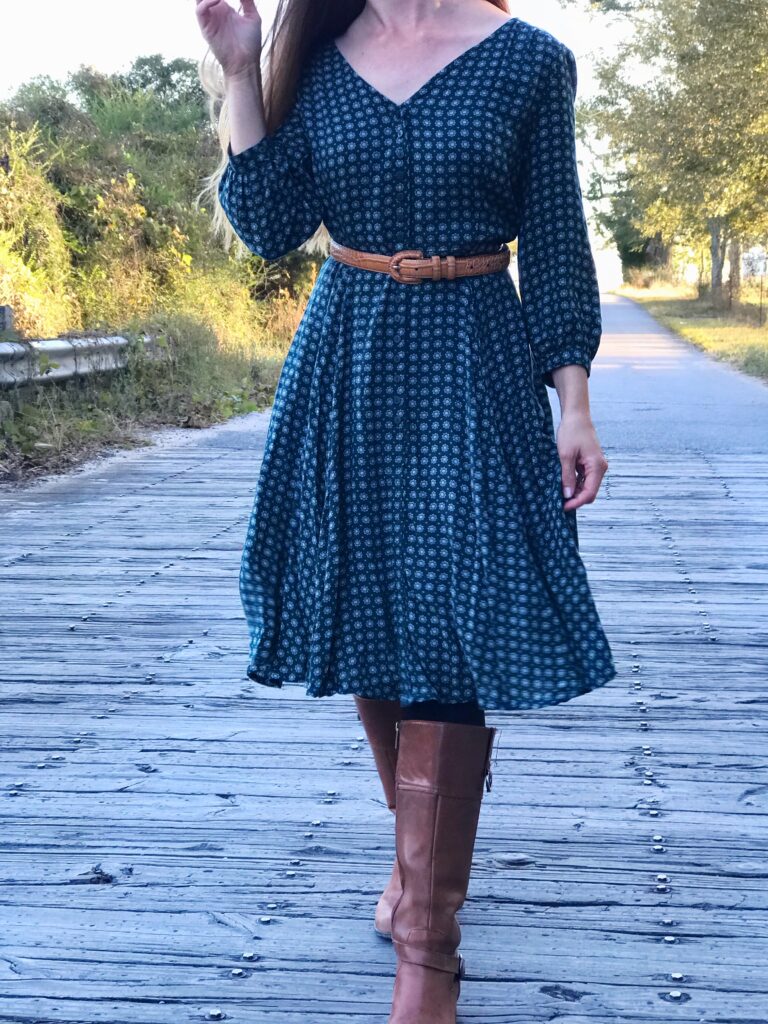 Warmer fabric for tops: like flannel blouses instead of lighter weight ones. I store away my light cotton blouses for Autumn/Winter and only use heavier cotton blouses like flannel. Both are cotton but flannel is a thicker, warmer cotton fabric. Other good fabrics for tops and blouses are fleece, corduroy, and thick knit tops. These warmer blouses and tops then get layered over my base layer shirt and under my sweaters or vests.
Fall may be cold enough to need a sweater, scarf or hat and be warm enough without a coat. I have a collection of scarves and hats in neutral colors that I can mix with any outfit. Bonus if the material is wool or alpaca because it is the superior insulator.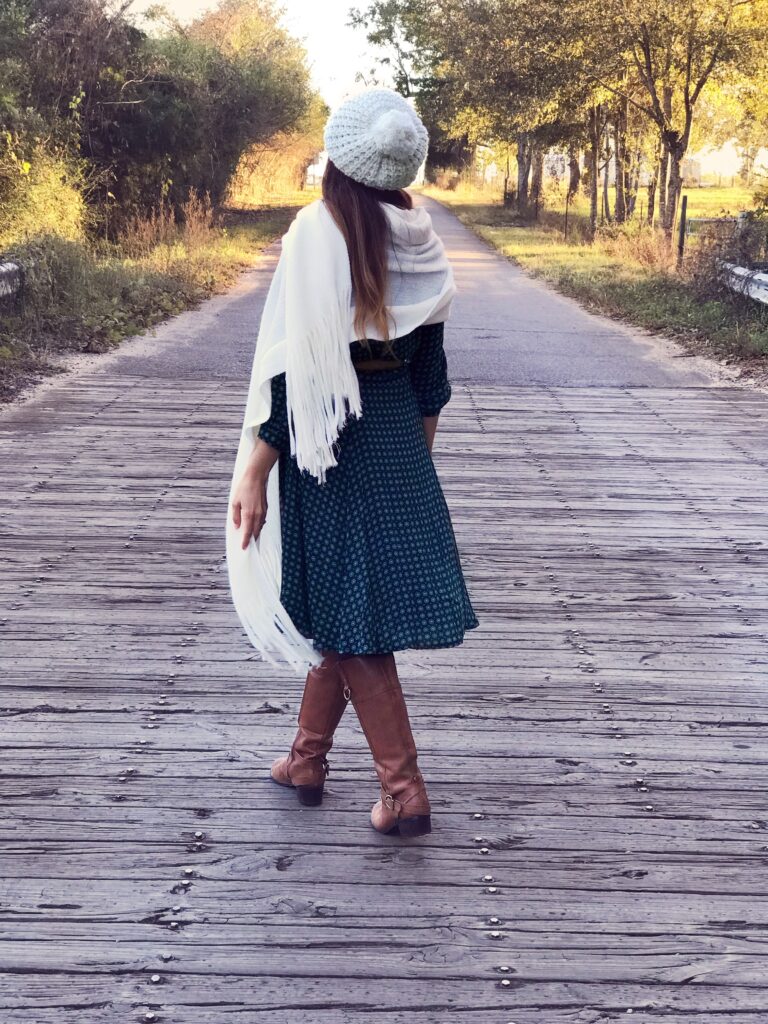 A wool coat is the most versatile coat for Autumn and winter. It looks appropriate for both seasons and it keeps you dry and warm. Puffer coats look more wintery to me so I prefer my wool coat for fall.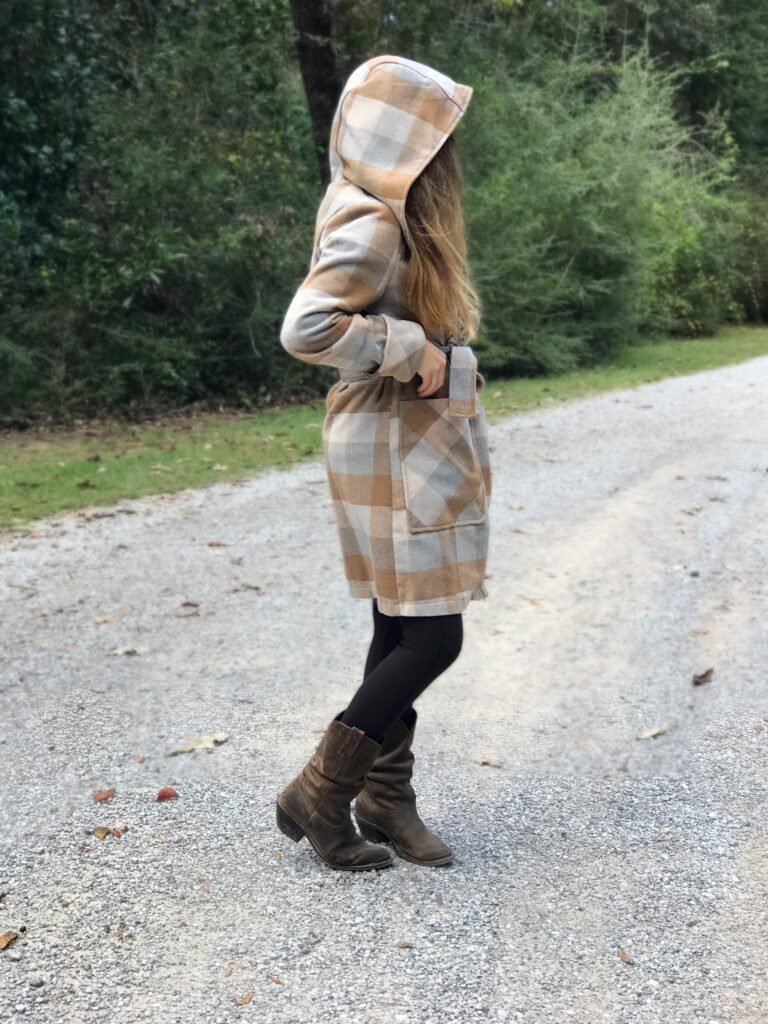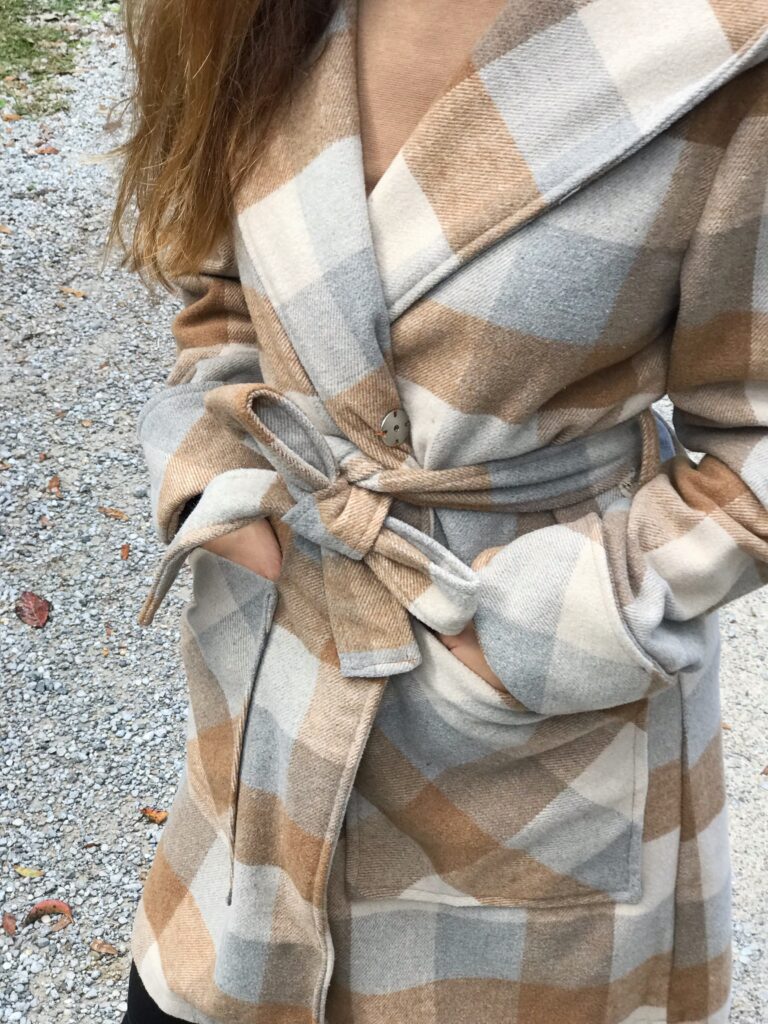 I hope this helped you build your Fall country wardrobe. Check back for more articles on country living in style!
Happy cozy season!