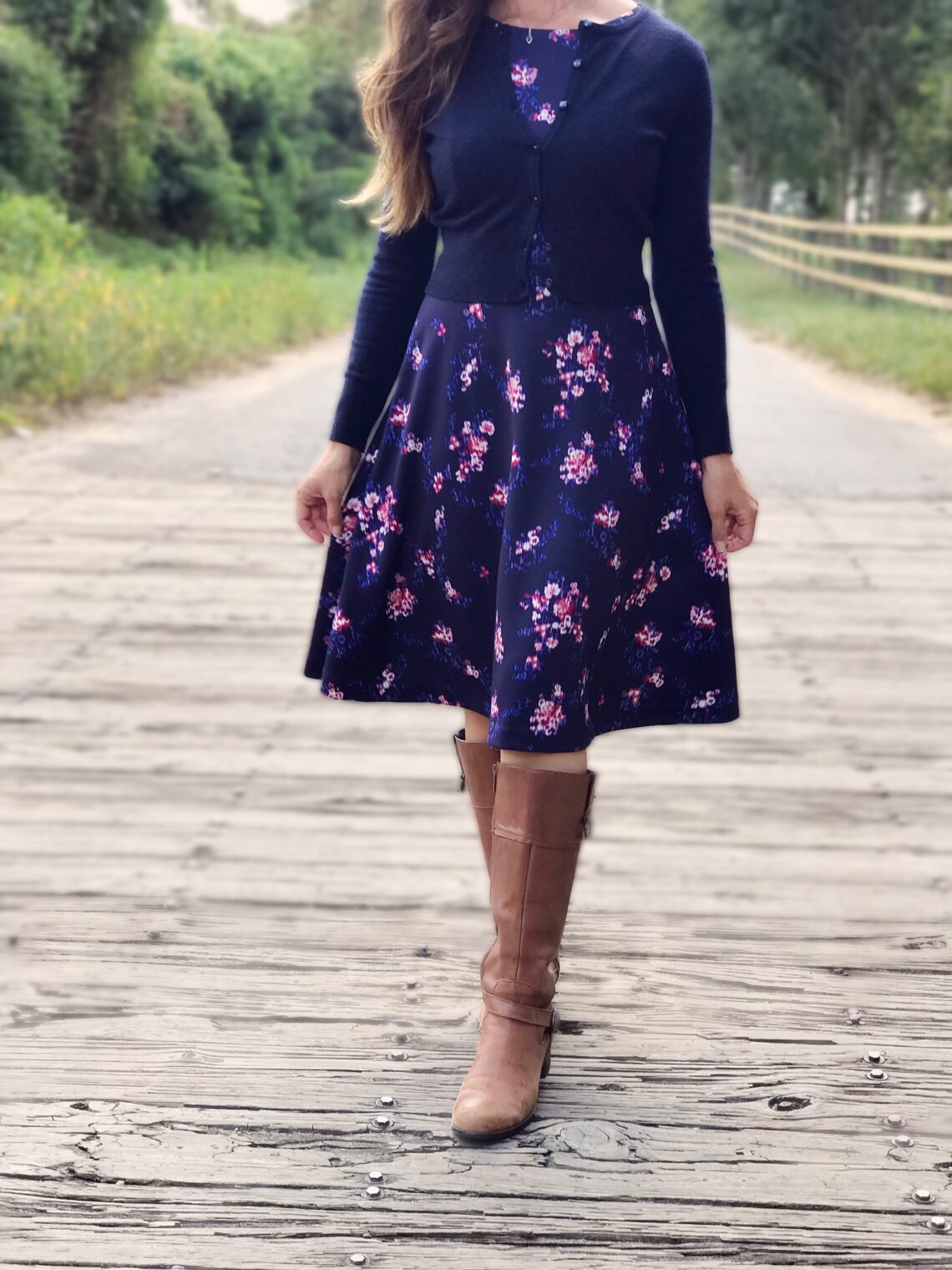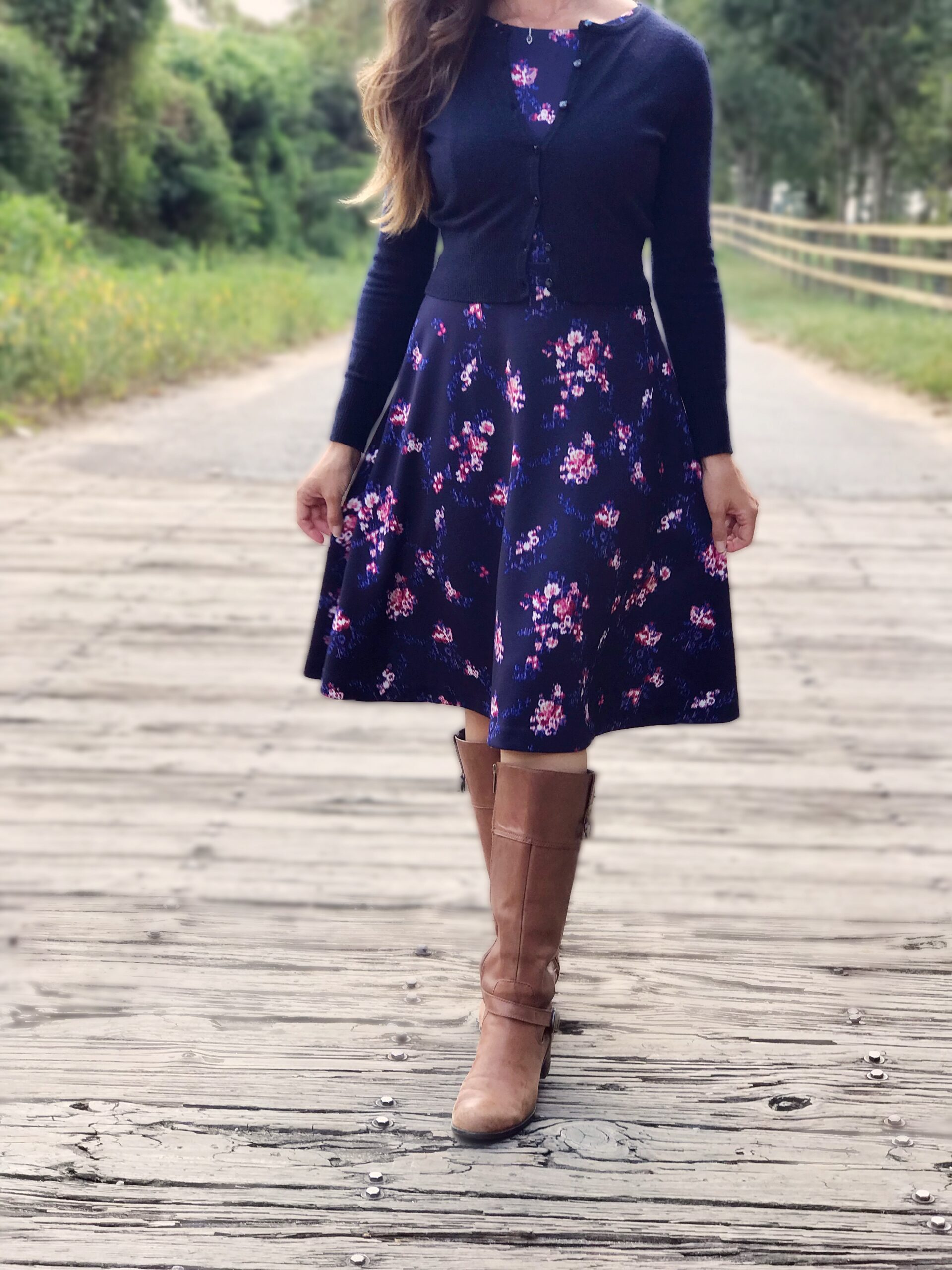 How Classic Style Makes You Look Younger : Fashion Over 35
The more I age….the more I find how classic clothing flatters women. If I did not photograph myself so much for this country fashion blog, I would have my skepticism. I do appreciate a wide variety of styles. But there are a few things classic cuts do, that I find more supportive of my beauty as I age, that other styles don't do as well. This outfit is a wonderful example of these features that I find work so well.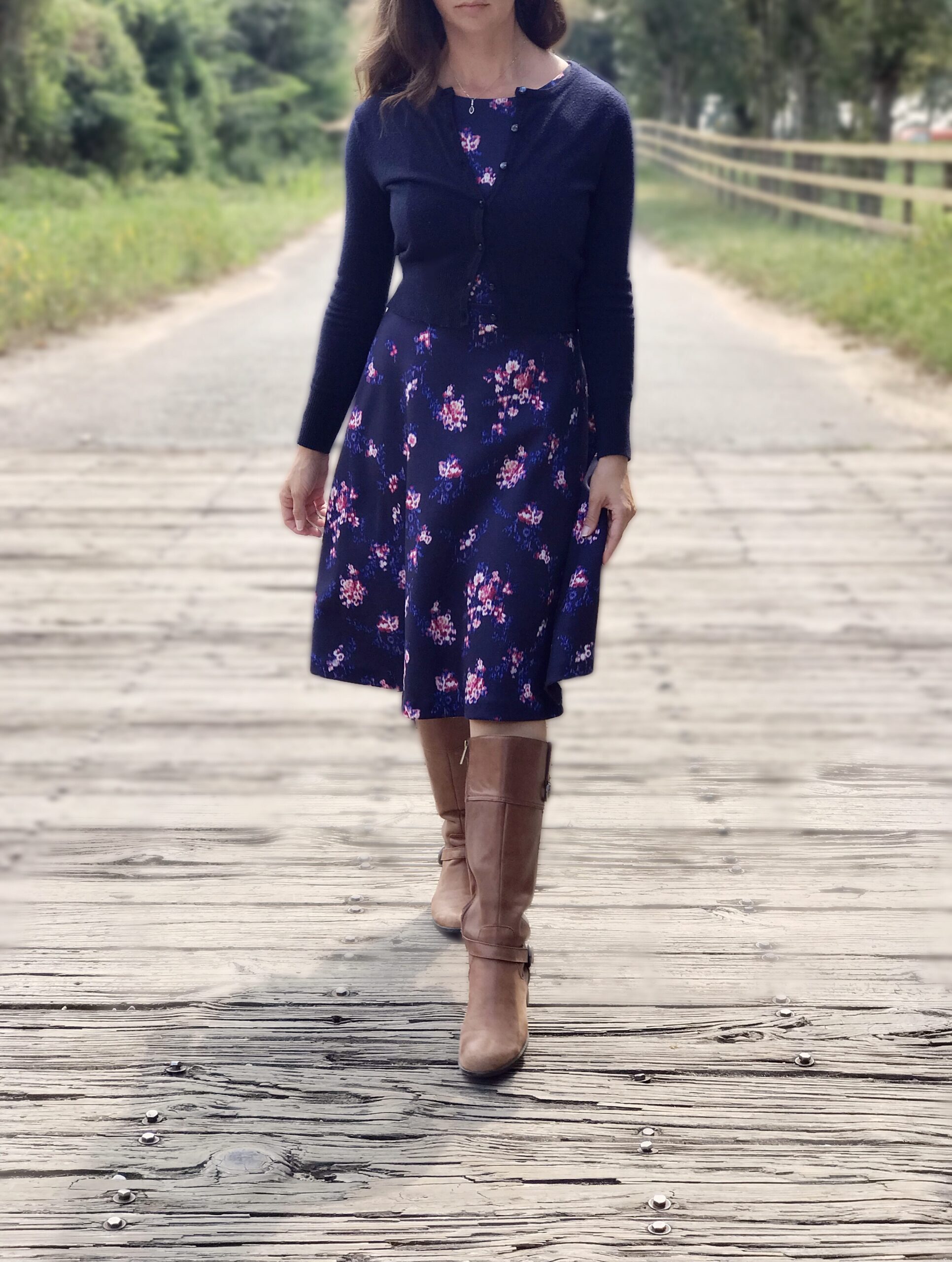 I trained myself to sleep on my back for years but I would rather just enjoy my sleep now so I side sleep as well now and this means…..chest wrinkles. How old am I? I'm chest wrinkles old. Well, I never use to wear crew necklines. I thought they looked too preppy or stuffy. Now I think crew necklines look classy and elegant – in a not-old-lady-way. They just look flattering on women. I love them with a necklace as a layering piece too. But I also love that I can bend over without a cleavage show which is typical of modern lower cut tops. Lower cut necklines look modest when I'm standing up but if I lean over it's just all out there. I grew tired of this problem this being solved was a huge bonus to the fact that chest wrinkles are completely covered by a crew neckline!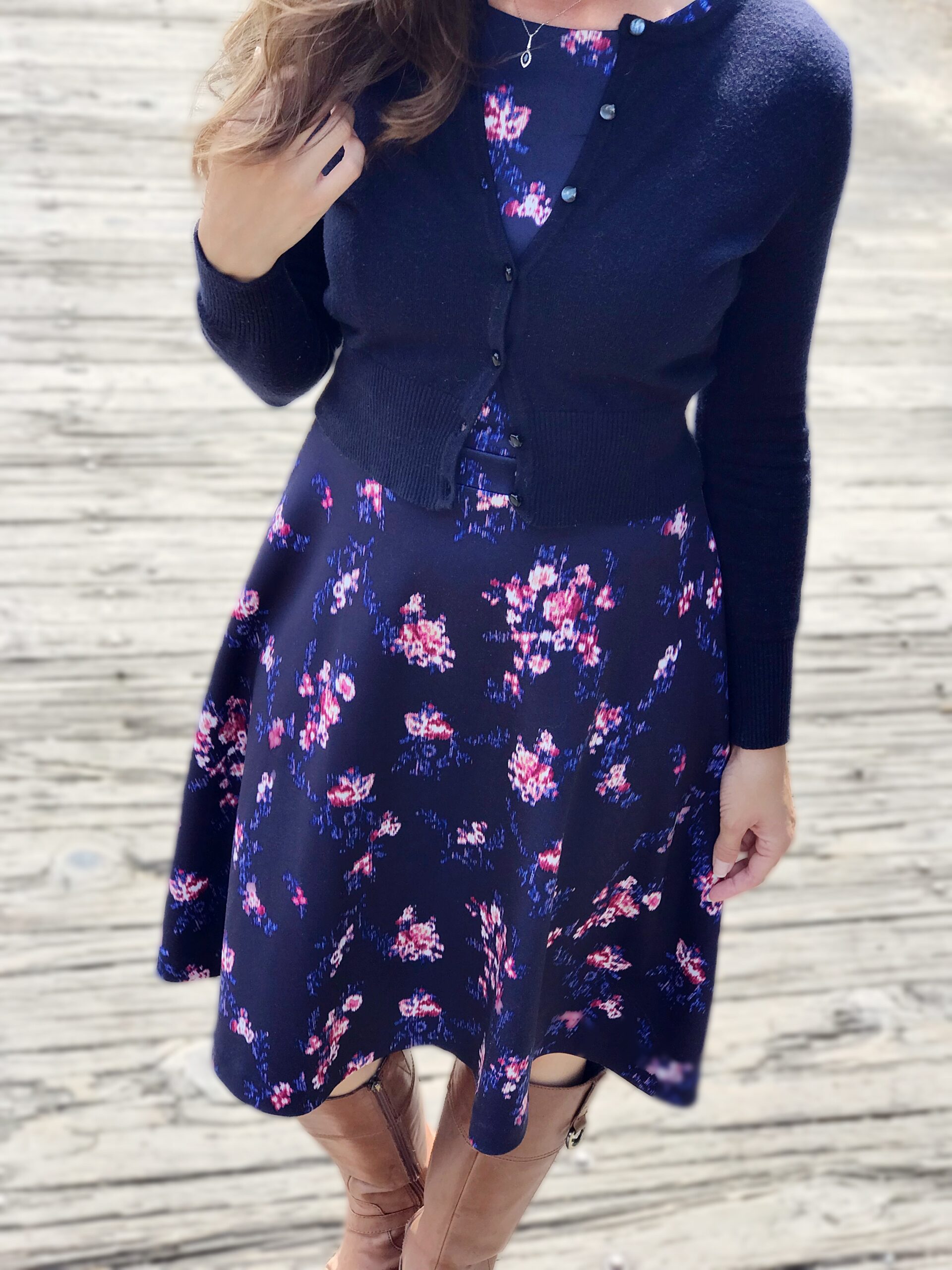 I suddenly look a decade younger just because of my higher neckline. Which is very counter intuitive to how older women try to look younger by wearing slightly more revealing clothing. When actually, this style covers aging skin and makes a woman look younger. Not that my chest wrinkles are severe yet in my late 30s but they are more noticeable than ever. Now I look to buy crew necklines and they always look polished in a timeless way and are very comfortable.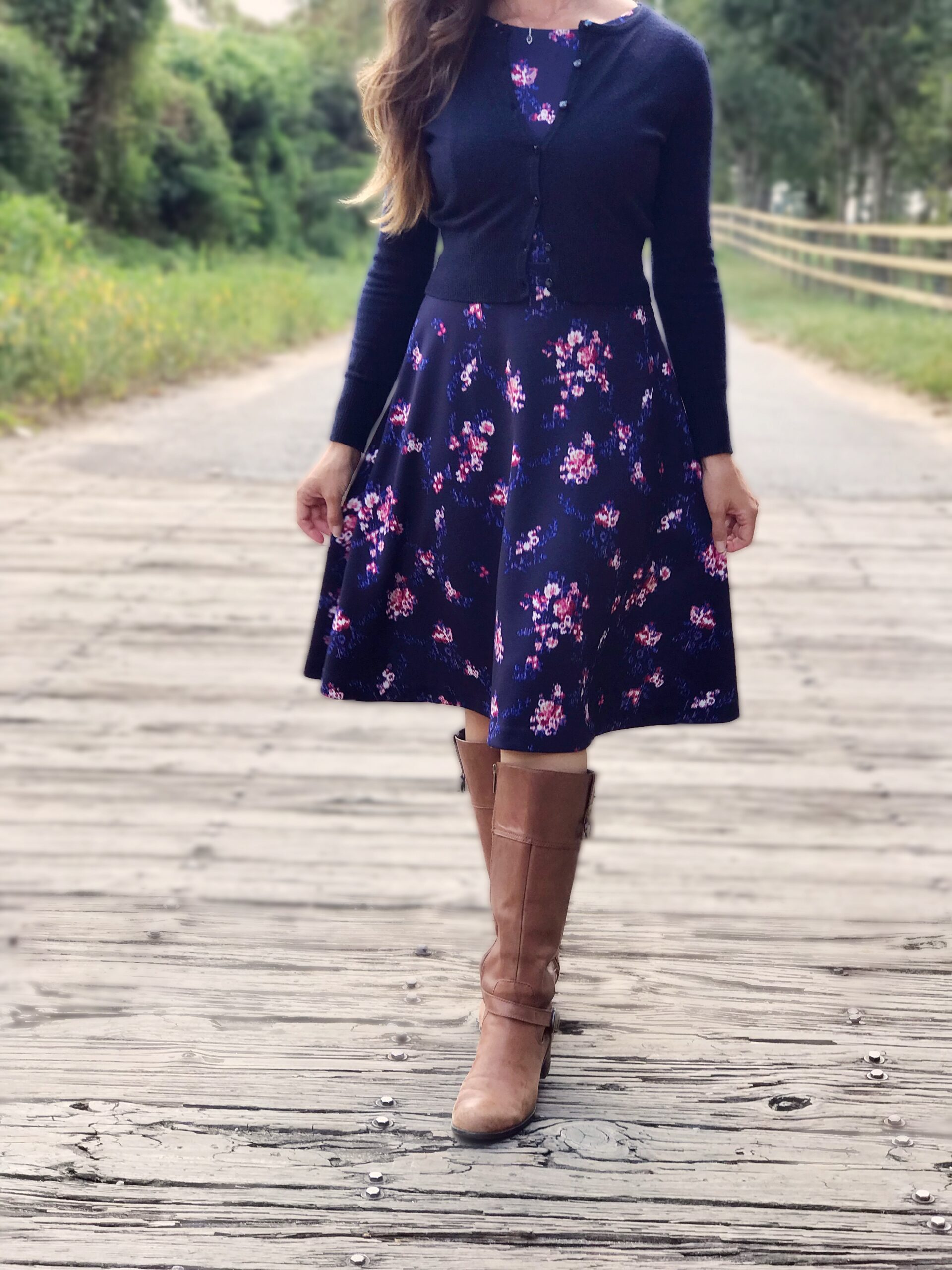 Um…..my waist is not that tiny. But in a "fit and flare" or "a line" or "swing style", different terms for the similar style dress that has a fitted bodice and an outward flowing skirt, it gives the illusion of a tinier waist. This style dress is fitted at the smallest part of my waist and hides belly bloating or weight really well. But just this silhouette is youthful. A flouncy fit and flare cut is anti-aging. It's happy and bouncy. It's nipping in to highlight whatever waist you have to flare out in contrast which helps you look slimmer in the waist.
Another anti-aging fashion tip is the midi length. Specifically longer than the knee. As I age, my knees do not look like a feature I want to display. They look like knees. I guess the knee-ness becomes more obvious with age and I don't love the look of them.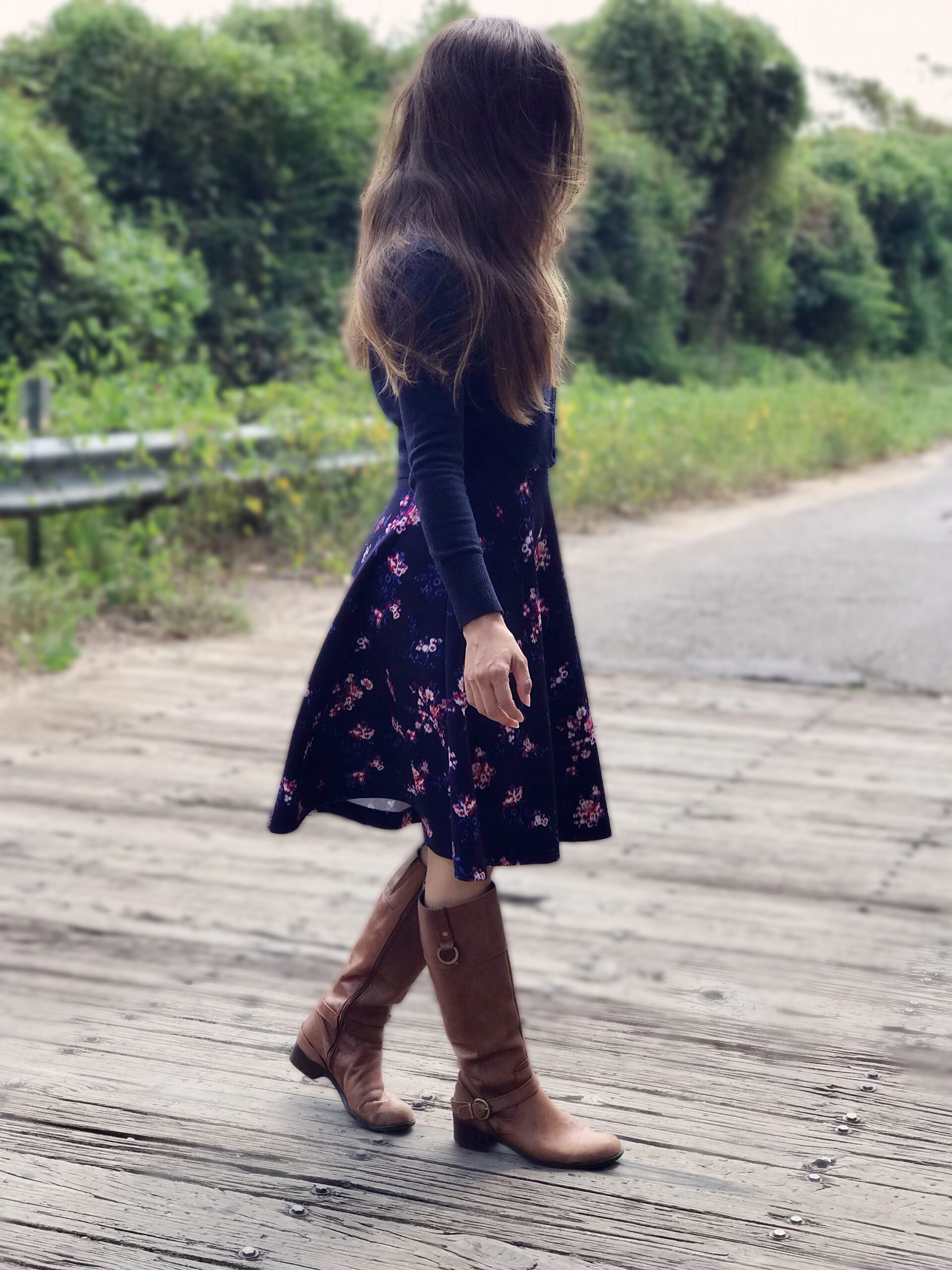 My veins on my legs are also becoming more obvious with age. A longer hemline makes all the difference. For cold weather, my tall boots make it even better. I love the combination of boots with dresses and skirts. It is so cold weather friendly. When it's proper cold, not just chilly, I layer leggings underneath.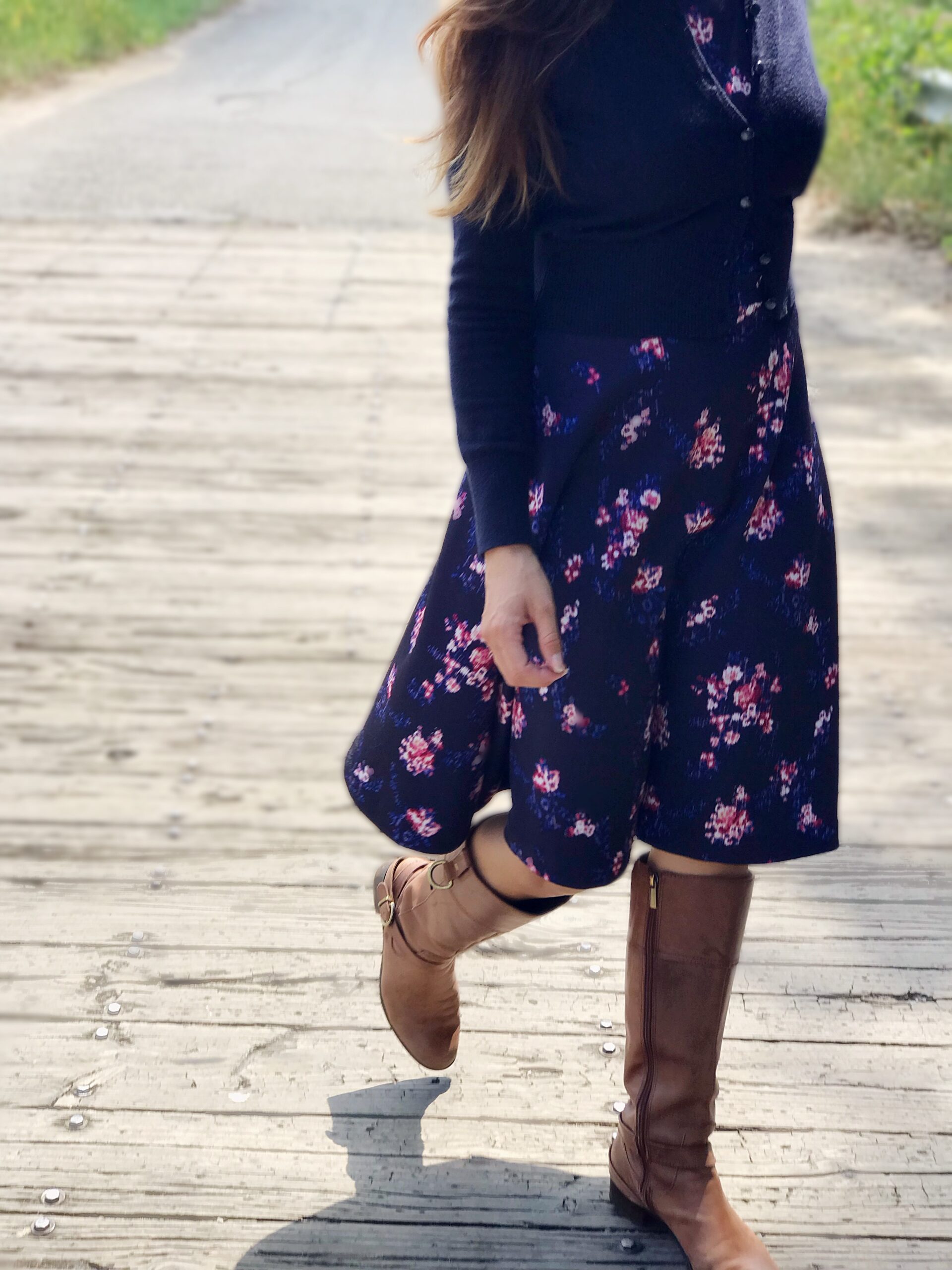 A fitted cardigan is always a good look. They look polished layered over tops and dresses and since we're old they keep us warm. Ha! But really, a fitted cardigan is a beautiful piece to own that looks beautiful on young and older women alike. But more importantly, cardigans cover elbows. Elbows, like knees, have a way of revealing how old we really are. They are like rings on a tree stump…if you can see them, you can count the years.
Lastly, I did something recently that I should have known years ago. I assessed my best colors. This was a huge beauty craze in the 1980s and there is a lot of truth to it. Turns out, I was wearing a lot of the wrong colors. Since wearing the colors that look best on my skin tone, I look better! This rich almost royal navy blue color is one of my best. Your best colors make you look more vibrant and youthful.
I often wear these items and just wanted to detail why they work so well in order to help you find solid pieces that make you look and feel better!
Follow whateverlovely.com for more country living, fashion and home articles.