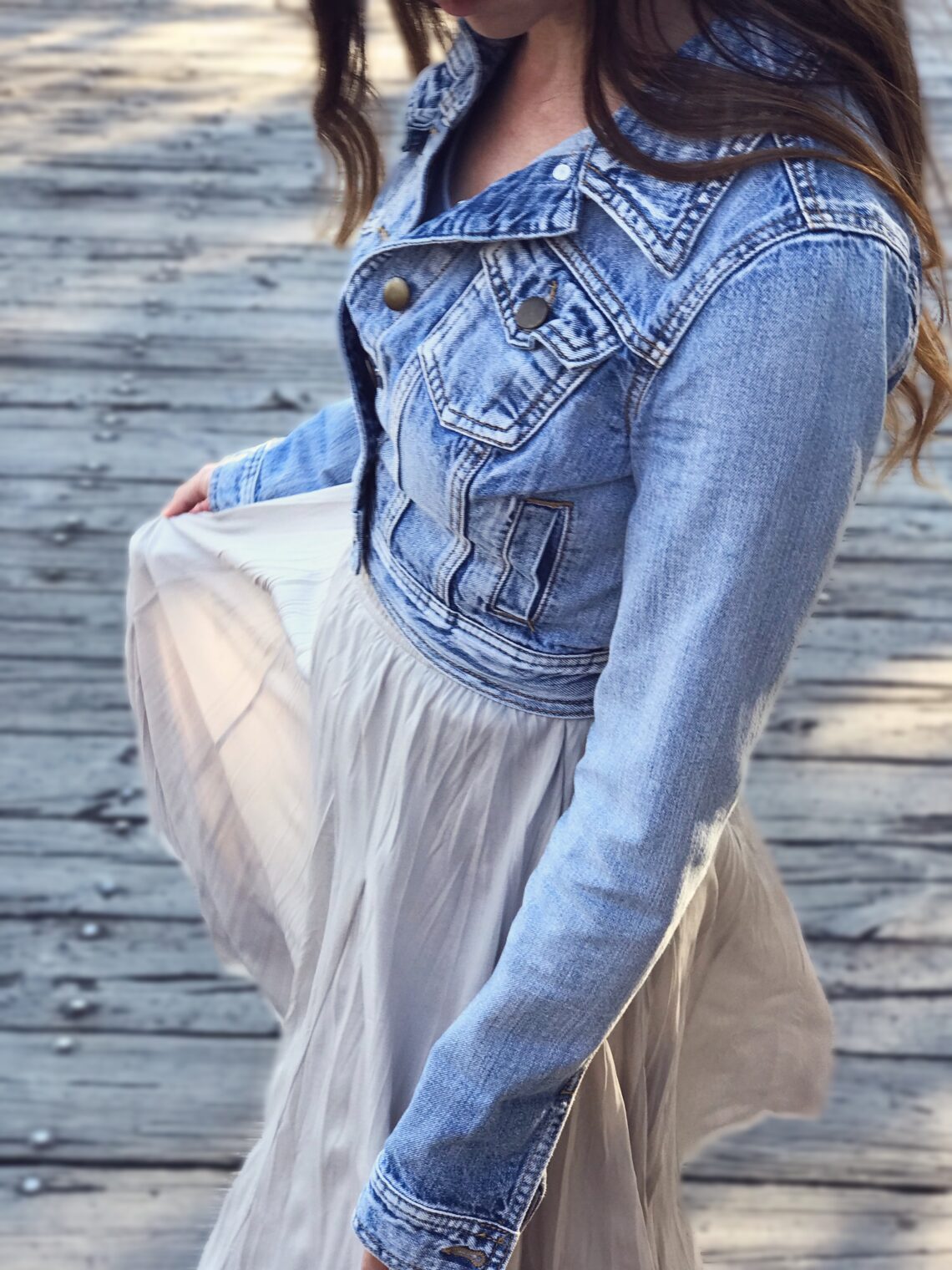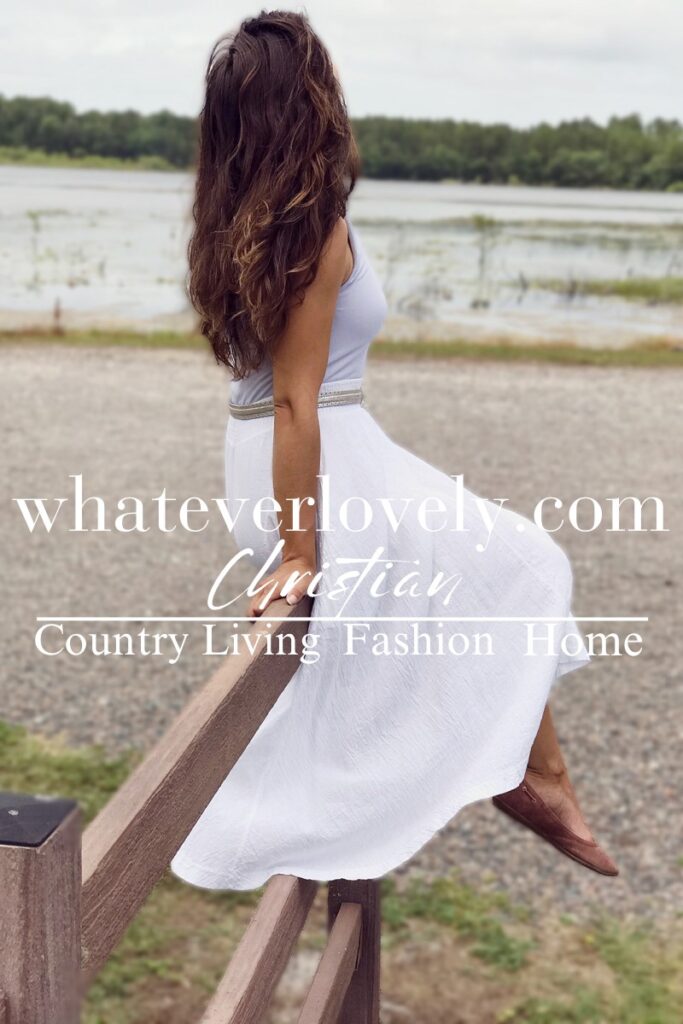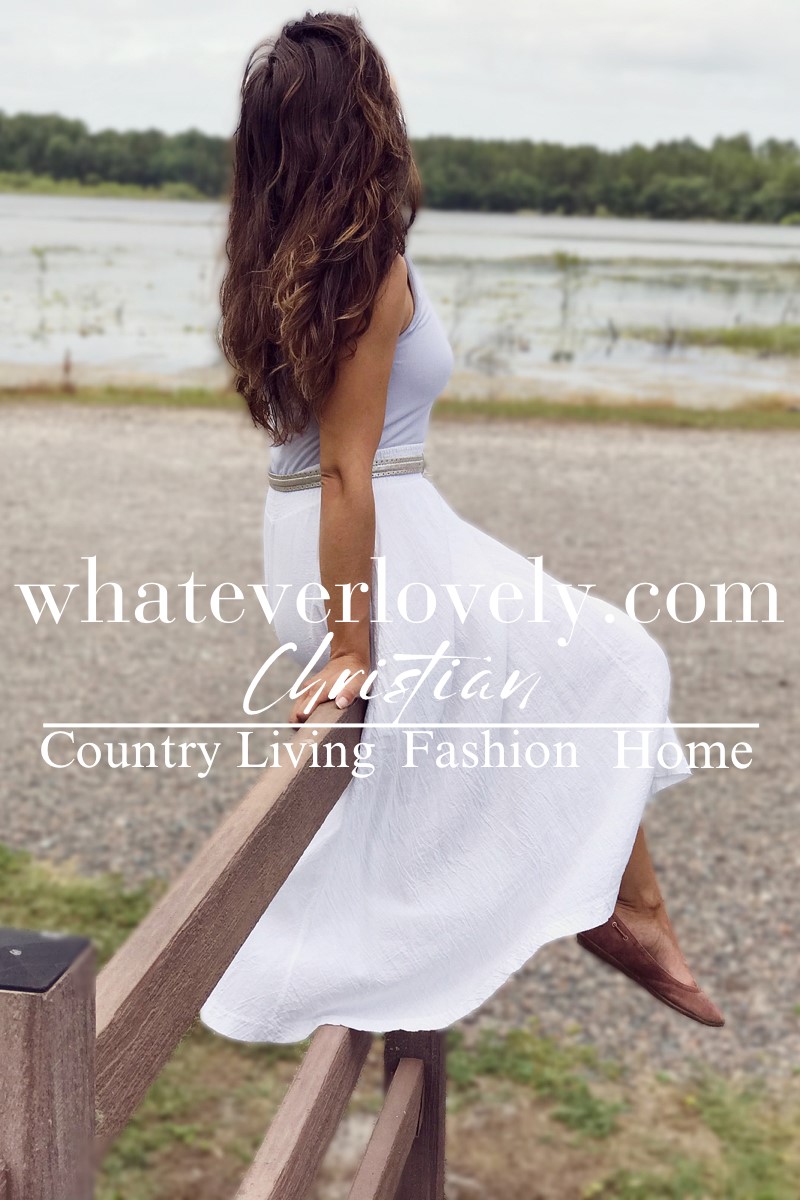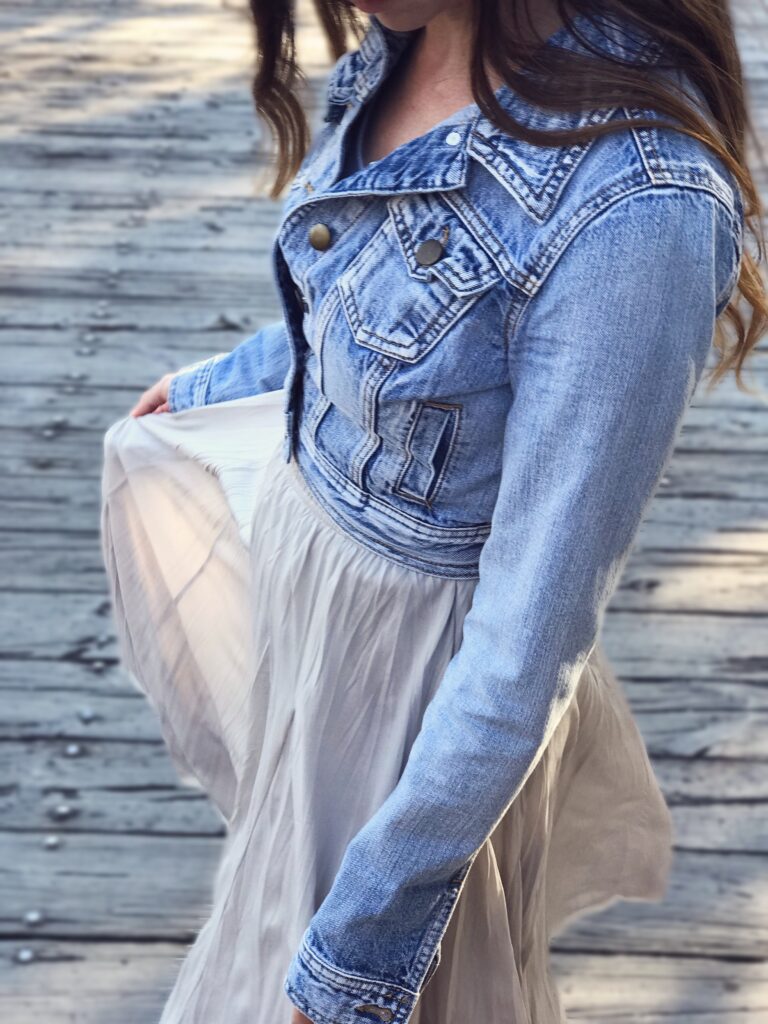 Picture rolling vineyards and walk among the vines with me. Picture apple orchards and meander the rows harvesting. Imagine being barefoot in the garden to cut flowers for the table. Think about the scent of hay in the barn. There are so many different kinds of country properties from vineyards, to orchards, to livestock ranches, to a homestead. Many of us have a mix of many different types. Likewise, country fashion does not have just one look.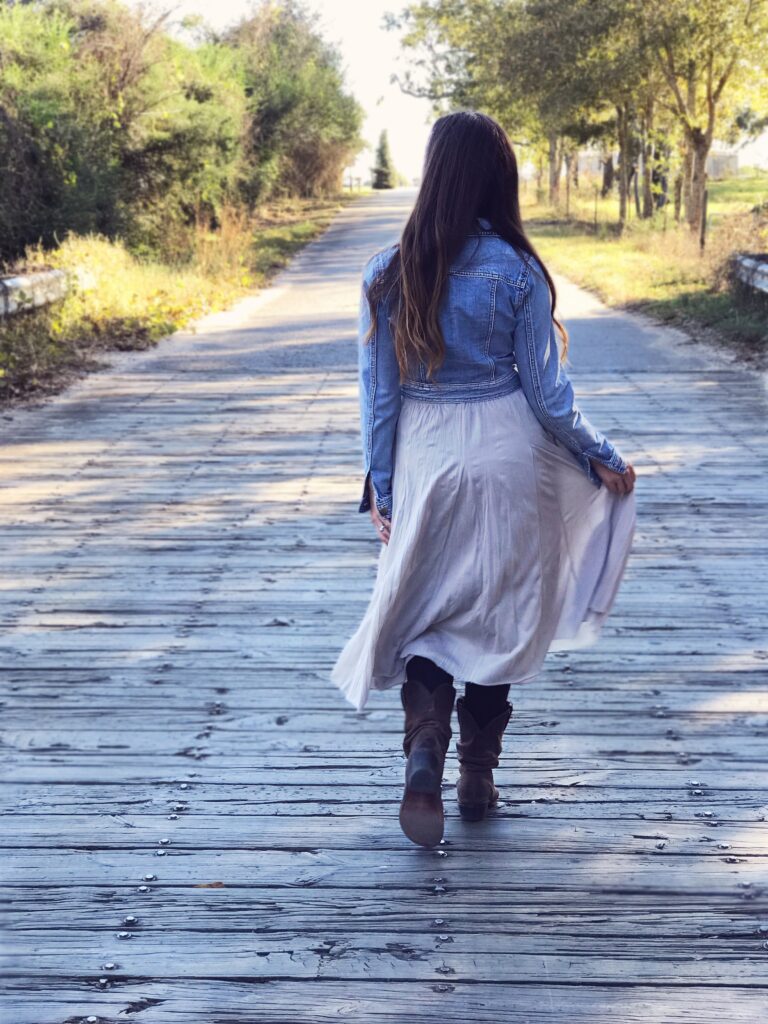 Country fashion can mean a floral dress for the garden to horse back riding. It can be leggings and cozy sweaters with tall boots for walking a soggy field or mucking out a stall. Country fashion is more than the country outfits of tight jeans with blingy back pockets and tank tops of Western wear. There is variety in country fashion just like there is variety in the types of land we live on and the work we do. The flowers we plant, the animals we raise, and the clothes we wear are all curations of our particular country life that give it a particular ambiance.
I love the variety of country fashions. But I especially appreciate the forgotten femininity and practicality of dresses and skirts. I have found them to be an indispensable clothing item for country living. Specifically, midi length. Any longer and it will just get dirty and trip you. Much shorter and it will show your derriere when you bend over. Flowy skirts and dresses allow maximum movement for your legs for taking wide steps like when leaping over something to squatting to pick things from the ground. Skirts and dresses do not pull down your butt when you bend down like jeans can exposing some cheeky stuff. Unlike the stiff nature of denim, soft flowy skirts and dresses that have at most an elastic waistband will not pinch your waist making it hard to breathe while you're weeding or milking a cow. When necessary, you can even have a privacy screen for going potty outdoors. Very different from dropping trousers and being completely nude below the waist.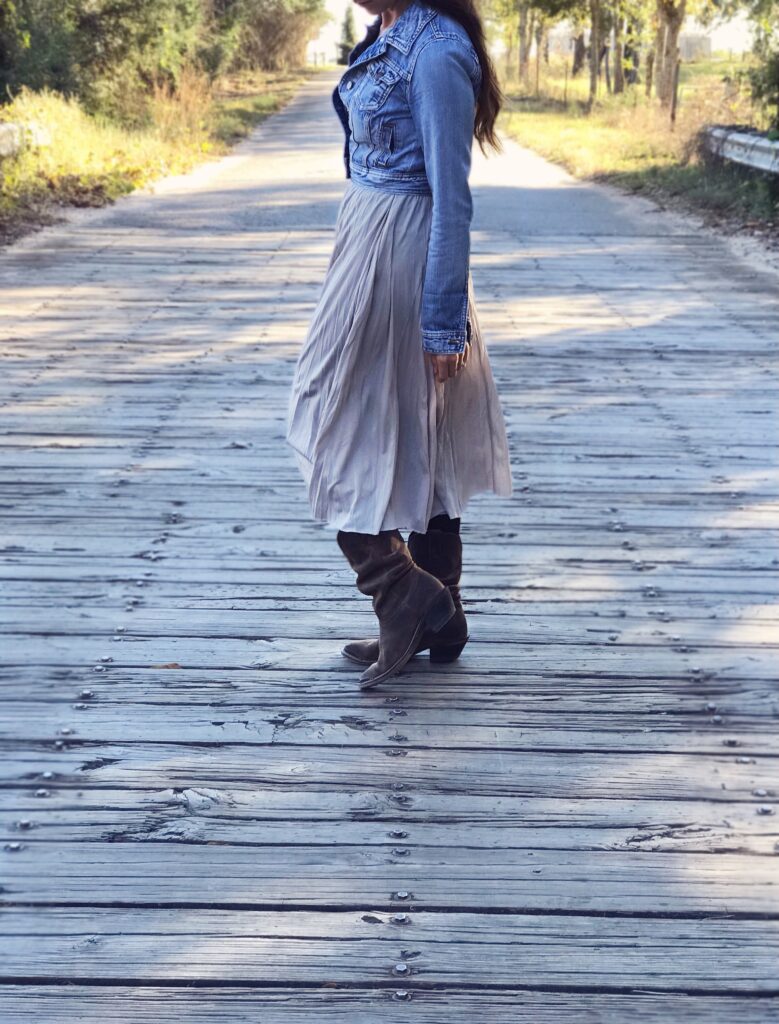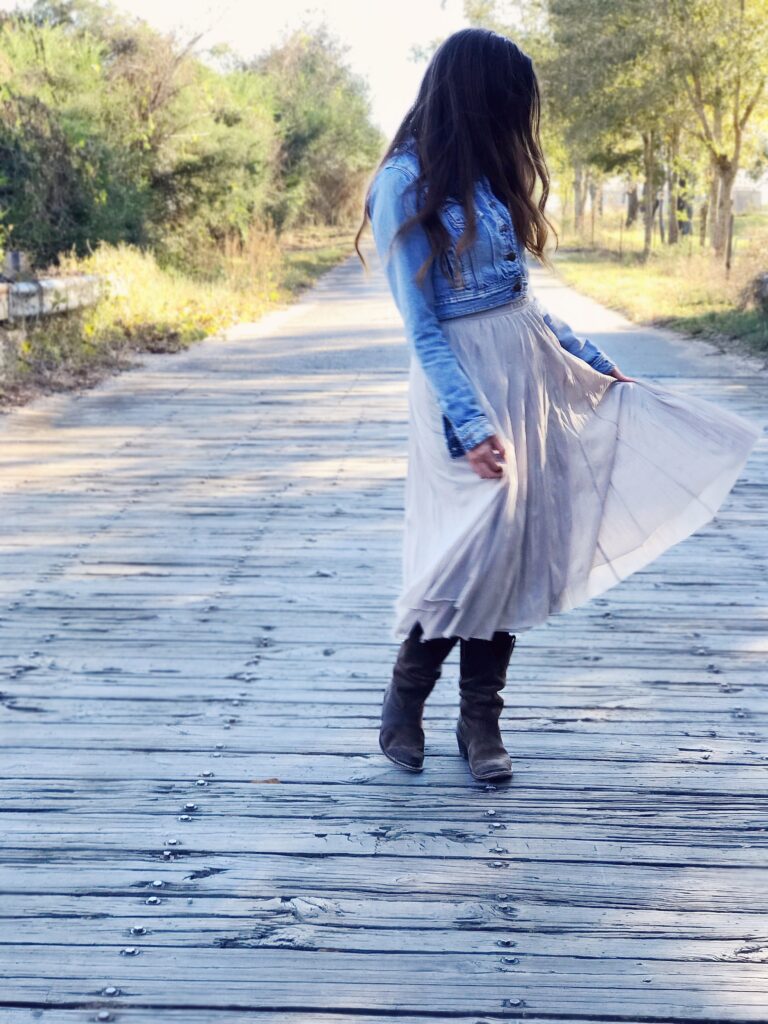 I also love the romance of dresses and skirts. It is unmistakably feminine. They also make me feel more dressed up which gives my entire home a lift. It is a little bit of refinement in a world of hard work and dirt. When you put on something that is just a little bit nicer, it is like a visual reminder of the tone you want to have in your behavior and words.
Bless your home today with your feminine senses as bold as the wild flowers growing on the side of the road making even the most utilitarian areas more beautiful.