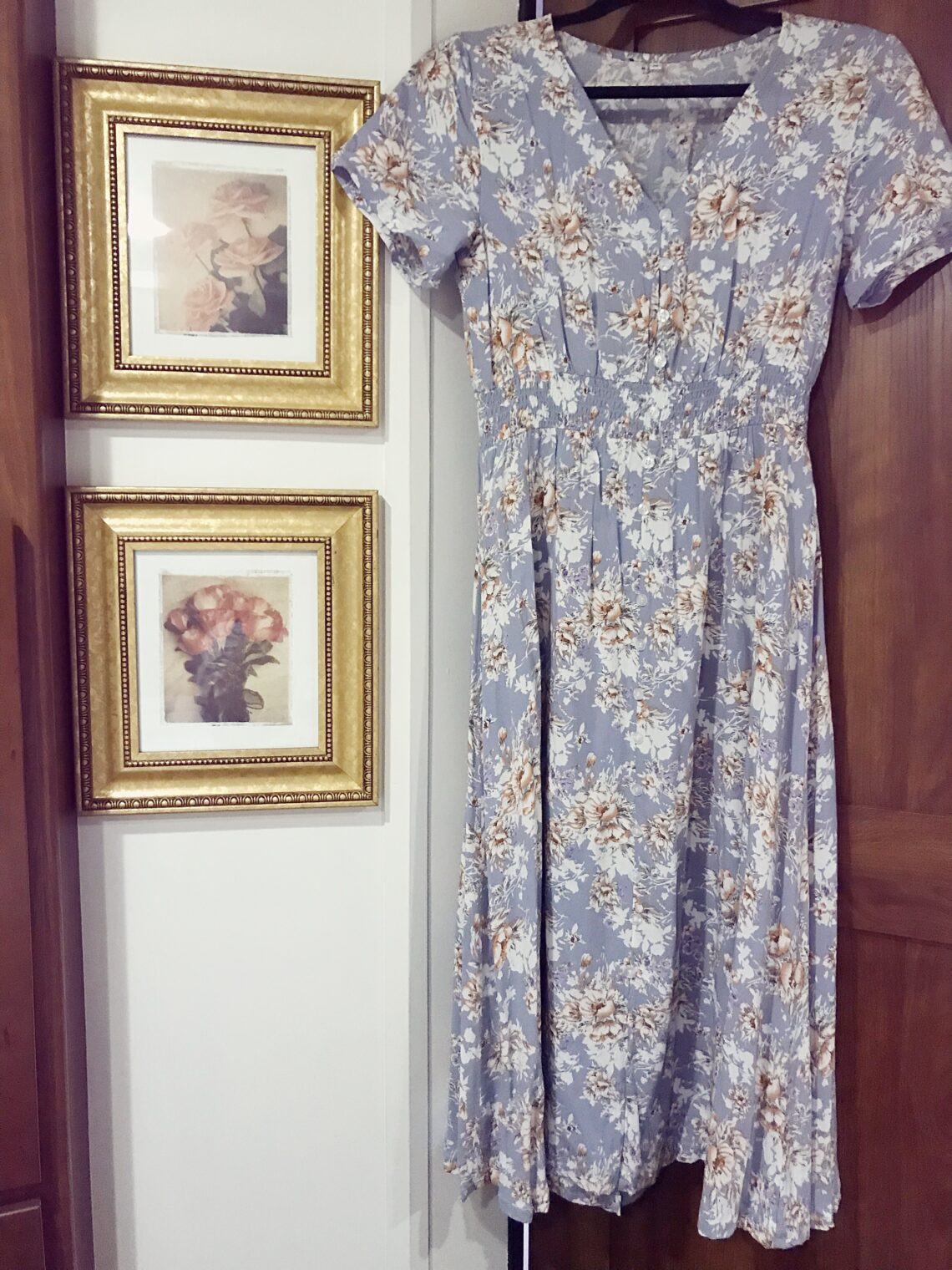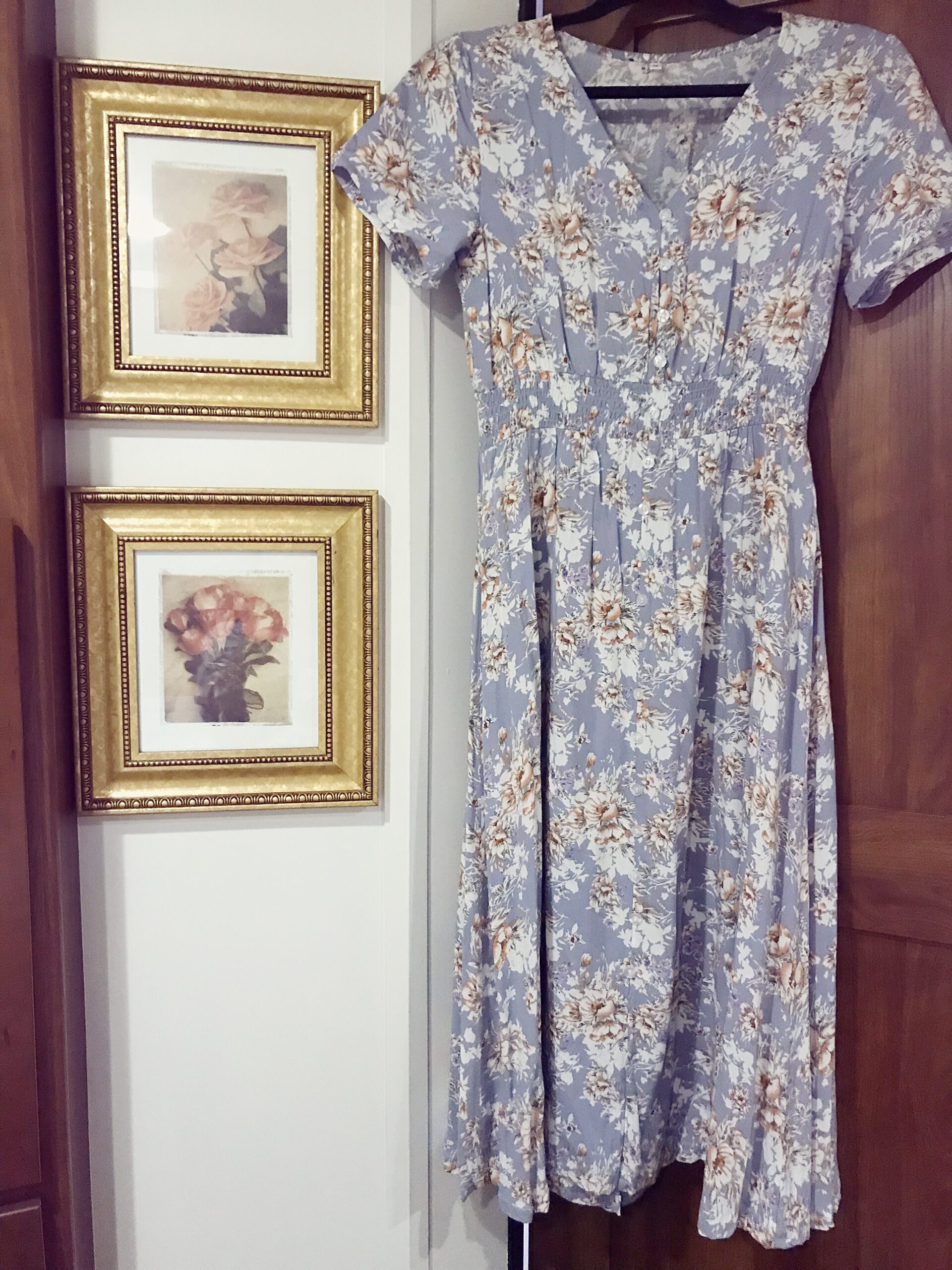 5 City Fashions to Declutter from Your Country Wardrobe
Welcome to whateverlovely.com my Country Living Home & Fashion Blog. My name is Barbie and I encourage women in homemaking and feminine style. Let's talk decluttering city fashion from your country wardrobe!
Just because you live rurally does not mean your style has to suffer but it definitely will change. Take it from a woman who wears a dress nearly daily and always dons jewelry but it's what works for where I live. This article is meant to direct you to declutter items that may clash with your new country life and I will share stylish alternatives for country life.
1) Declutter: All Black. Women have been told for decades that black is a stylish color. But over time I began seriously questioning this advice. The starkness of black is harsh and it became even more harsh looking after I moved to the countryside. Frankly it's harsh in the city too. I use to think it was chic and now black reads mournful and harsh against a face in my opinion. Maybe it's the fact that my late 30s have looked better against softer items. But my opinion started to change when I learned how the British royals keep black for mourning only and choose darker colors such as navy blue for daily fashion. I do not put a lot of stock into fashion rules but their stance on black was something I thought was accurate. This is not another rule to not wear black in the country, it is just my observation that there are other dark colors that fill that purpose better in an environment that is softer and more natural.
Black pants are the only option that seems negotiable. But black dresses, black pants with black tops, the all black head to toe….it just doesn't go with the beauty of the countryside. All black tops, blouses, sweaters, and dresses can stay in the city. The better dark colors are navy blue, hunter green, dark plum, burgundy, or dark taupe. Now these are gorgeous country colors that look elegant and refined but not harsh.
Keep: black and white houndstooth print, black florals, plaids with black, black and polka dots. Classic patterns with black in them do not look harsh like all black and they do go well with the countryside.
Optional: The "little black dress" might work for a special party during the Holidays. I still think we can do better than that when we have romantic dark wine reds, plum purples, navy blue, hunter green, plaids, etc. to dress up! These are all the most lovely replacements of black to achieve softer elegant sophistication.
2) Declutter: Maxi Length. Flowy and romantic maxi length will tangle around your ankles, trip you, make bending down or walking up or down stairs dangerous as you step all over the hem….they should come with a warning. Hem them to mid calf. I only buy midi length now. Country life has long grass, ticks, dew, dirt….all of which will cling to the long length of a maxi skirt or dress. These lengths only work in manicured smooth flat unnatural terrain. They also only work when you are gliding along walking or just sitting down, forget bending and working in them they are hazardous.
3) High Heels. They are not friendly out of doors on anything other than hard clear surfaces like concrete. Pea gravel, rocks, dirt, grass….prepare for them to just get chewed up and look terrible and for your heels to poke into the ground. Walking or standing in the countryside in high heels is embarrassing when with every step the heel sinks beneath the dirt and then plucks up caked in mud and grass just to poke down again as you step. You will look like a wobbly muddy grassy spikey mess. High heels do not work. I have seen this spectacle a lot when city ladies attend dressy events out in the country at a ranch or barn setting.
Keep: low heel wedges and low block heel pumps. Wedges work as a high heel replacement for a country setting. When the shoe sole is one long flat surface the heel can not sink down into the ground. The connected sole surface also gives you more control on the ground where it is uneven. You still do not want to do high wedges keep them low. You can still look dressy in a low wedge pump style – closed toe! I am not referring to the wedge sandal, that can look good but it is not always as appropriate as the closed toe. Block heel pumps otherwise called "chunky heels" are heels that are much wider giving stability without piercing the ground. These work as the country high heel.
4) Declutter: Flimsy Sandals. Don't even bother with flip flops. Get a sandal that hugs your foot and keeps it secure on the sides. This can be a slip on style or something with straps. But anything with one measly thin strap across the toes will only break, cause your feet to slide off, or just flip around until they fall off. These kinds of shoes were designed with paved sidewalks in mind. Forget about a flimsy high heel sandal, now there's a style that combines the worst of two worlds for the country woman.
Keep: Wide strap sandals that hug your feet and secure them on the footbed. Traction on the sole is better than a smooth underside.
Optional: Low block heel sandal (with wide secure straps that keep the foot on the footbed). As long as the heel is wide and only a couple inches high it can be very wearable on grass and dirt and uneven ground.
5) Declutter: Pencil/Bodycon Skirts & Dresses. Not to be confused with the sheath style. I have slender style dresses and skirts that skim my body and have flexible fabric as well but they are not skin tight. But pencil or bodycon styles are meant to be more curve hugging and actually restrict your bending and movement. These styles are not comfortable for country life. They also look of out of place. Sheath style is a more classy version of these that will be a slim classic fashion that works with movement and also looking chic. I recommend even your sheath style dresses and skirts have some flex to the fabric.
Keep: Straight style or "sheath" style skirts and dresses that have some stretch.
Country living does not mean frumping around and giving up fashion because no one sees you. Country living means fashion tailored to being comfortable and stylish in the most lovely place on earth…where food is grown, where birds singing is heard all day and never drowned out by machines or traffic. Your family sees you. God sees you.
Stop by for more country living articles! I love making life beautiful.