Work Clothes for the Career Homemaker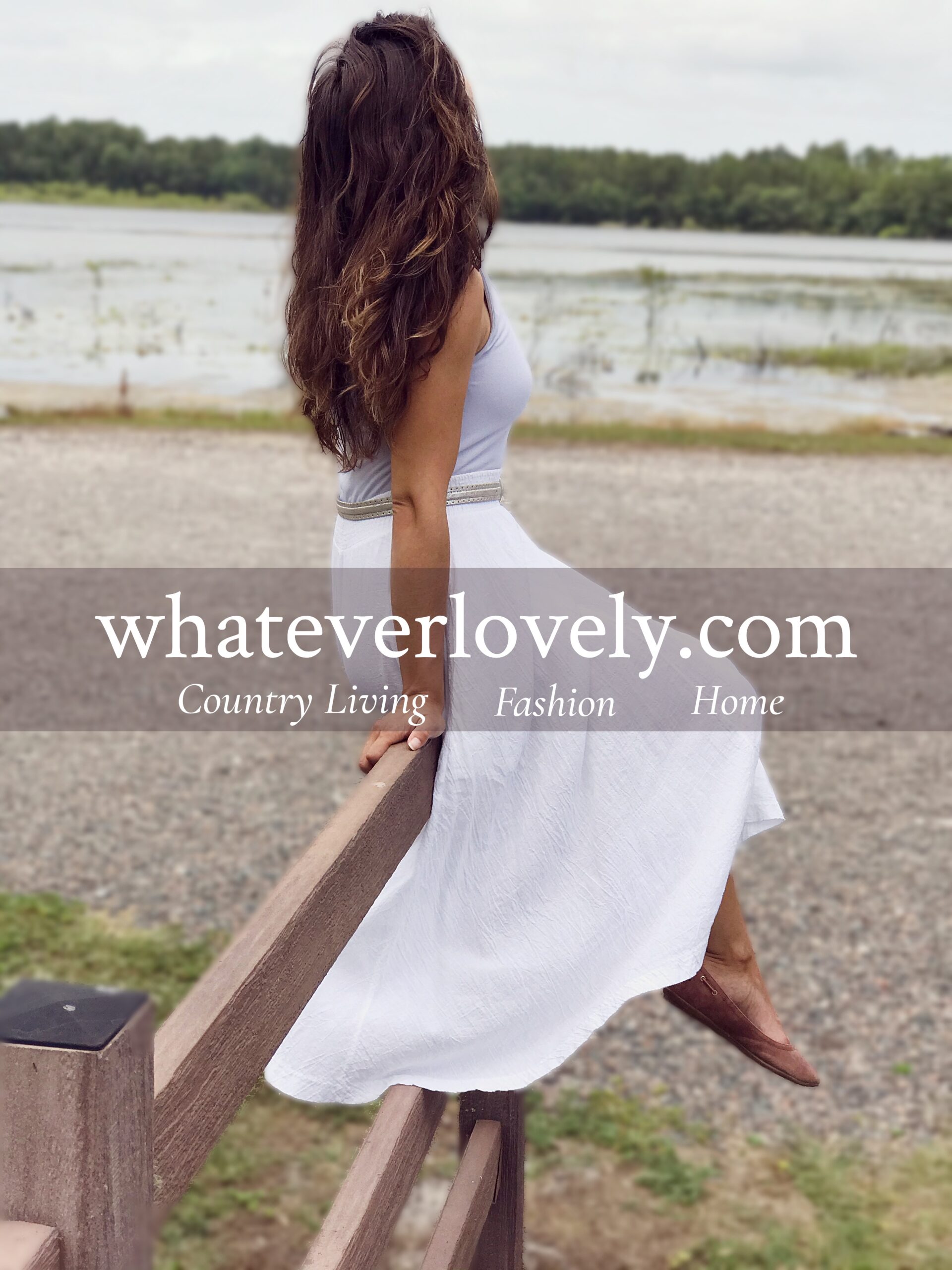 Hi ladies, I am showing you this outfit that I adore for every day hard work at home. Before you reach for that shapeless t-shirt or think that a hard days work means degrading your appearance to get work done, think again! All you need are a few solid items that keep you as comfortable as you will be stylish. My work clothes wardrobe for homemaking has the high standard of any workplace because the home IS a workplace like any other job. Comfortable clothes can be stylish clothes.
I love this peplum top with elbow length sleeves and a high neckline. Peplum tops fit properly at the waist and flow out at the thickest part of the belly and hips allowing for room to eat! And it gives a beautiful silhouette. Now for any top, I love fitted sleeves that stop at the elbow or can roll up and stay at the elbow. This is a work friendly sleeve that will not get in your way! This length of sleeve also looks flattering for aging elbows or larger upper arms. I prefer higher necklines so that when I am bending, my neckline stays flush with my skin close to my collar bone. This prevents the dreaded revealing peep show down a saggy neckline when tilted forward. This top fabric is rather thick structured yet soft and stretchy to move with me while maintaining a flattering shape. Peplum style tops are one of my favorite go-to fashion staples no matter if they are "in" or not! They just look good on a woman.
My dark wash jeans are stretchy and high waisted which means I can bend without them sliding down and showing anything! Dark wash is more slimming and it looks more polished than lighter wash. I avoid "whiskering" on the front pelvic area of jeans because it gives the illusion that you are stretching out the fabric which makes a person look wider. Those lines also draw the lines across the pant which visually stretch them sideways.
I also prefer dark thread not obvious yellow thread. This looks much more classic and polished to me. Lighter thread also draws lines on the pants and I think the less lines drawn, the more flattering the pant. These details really matter when you choose denim. There are so many styles it is good to have some criteria like this when purchasing a pair of jeans.
My go-to house and property boot is an ankle bootie most days. These light tan suede leather booties act like a nude shoe with skirts and dresses but also work beautifully with my dark wash jeans. I love the security of a bootie that goes up a little higher on my ankle than other shoe styles. I also just like the look of booties since they are a classy basic for a wardrobe. When it comes to a polished everyday shoe you need to assess what feels authentic to your style. There are a lot of shoe styles that can be polished looking and comfortable for daily wear such as a ballet flat, low heel pump, a wedge pump, sandals, or booties. Booties never go out of style they are a classic.
You can make daily outfit choices that give you a sense of dignity and give your work dignity. Your work at home is of the utmost importance because we are meant to treat our families and our homes with the excellence we have been taught to devote to our outside careers.
"She looks well to the ways of her household and does not eat the bread of idleness."
Proverbs 31:27
For more homemaker fashion, country living and style you will find it here at whateverlovely.com