Dressing Feminine for the Christian Woman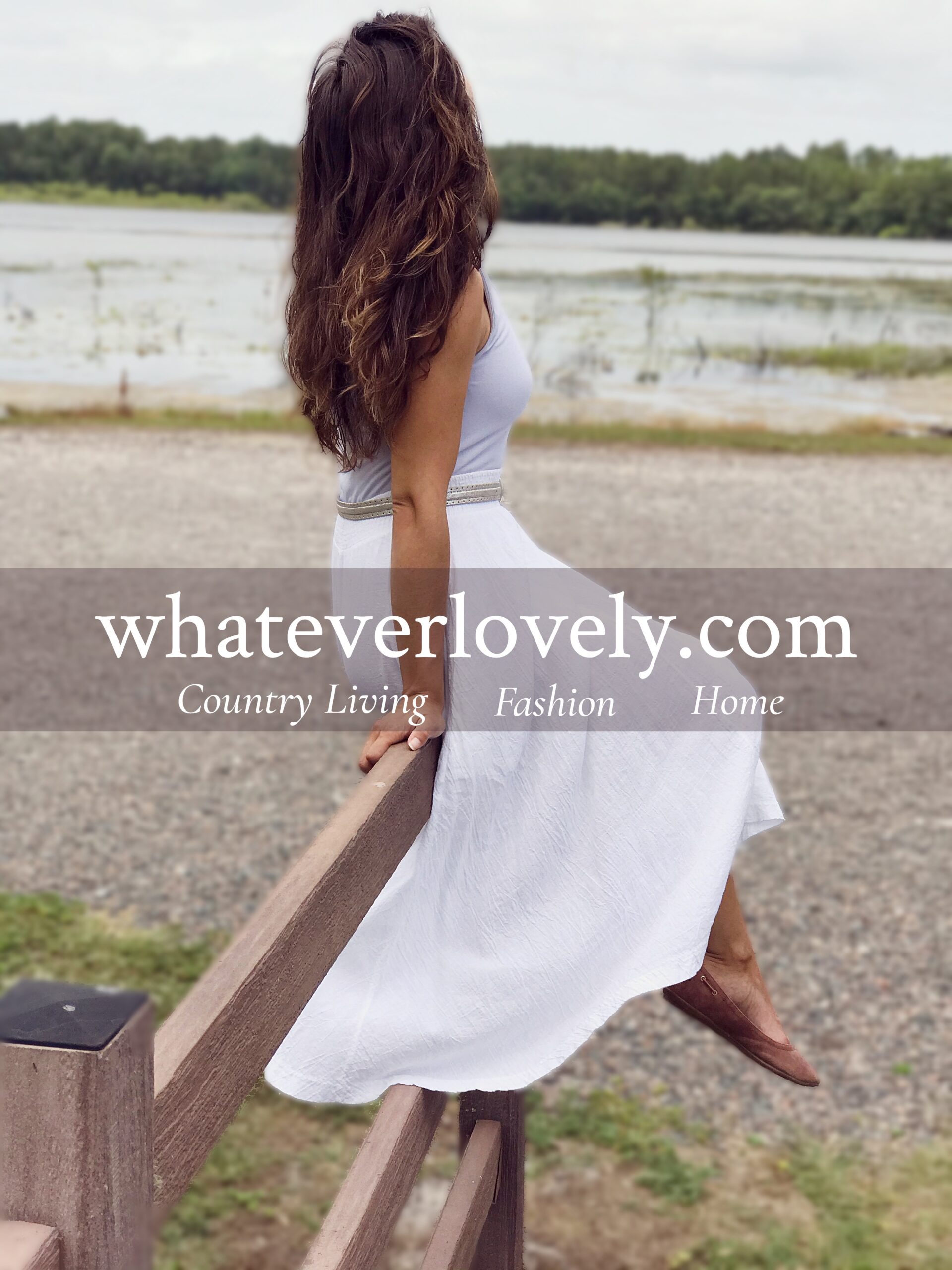 Why talk about dressing femininely as a Christian woman? It comes from the truth that God created us uniquely woman from man. Our dress acknowledges and honors this design.
Fashion can be a difficult and overwhelming topic for women so this is a topic I approach with the utmost gentleness. I never want a woman to walk away feeling discouraged on this topic. This should be a fun discovery, not an overwhelming burden!
First, there is a scripture that is important to know so that we can exercise discernment about what is pleasing to God.
"A woman shall not wear a man's garment, nor shall a man put on a woman's cloak, for whoever does these things is an abomination to the LORD your God." Deuteronomy 22:5
Jesus fulfilled the law we could never fulfill and atoned for our sin on the cross. He was the perfect sacrifice who took away our sins by his sacrifice being accepted by God the Father ONCE for all. What we wear is important but it's not the way you are saved. Our righteousness is from Jesus Christ alone. But our decisions flow from our love for him.
In God's design, we are distinctly male and female. Therefore, a woman should not try to look male, and neither should males try to look female.
Christian women have a truth to stand on about being uniquely female. The world tells men they can have femininity while women in many ways are expected to be masculine. Now days just wearing a dress makes people think you are quite odd…..I would say this is an example of how we are expected to be masculine instead of feminine. No one bats an eye when you wear an entire outfit that a man could wear. But people will ask you why you wear dresses often. Why is that? I think it's because the world made femininity to be an odd thing or a dressy thing that is only allowed so often. The world masculinized women to the point that people see feminine style as costumes, or outdated, or uncomfortable for daily wear. But as Christians, we know this:
"Do not be conformed to this world, but be transformed by the renewal of your mind, that by testing you may discern what is the will of God, what is good and acceptable and perfect. Romans 12:2
We need to discern all things as Christians, even what we wear.
As Christian women, we should be an example of beautiful femininity to our daughters, nieces, and to a lost world. We should be gloriously womanly.
We should be feminine women in a world that constantly wants to blur the lines of the sexes. Modern clothing can make women look like men if we're not careful. You may not be giving it much thought but things you reach for all the time erase your natural feminine beauty! Let's analyze our wardrobes to be sure we are choosing womanly clothing.
Choose items that are not translated as androgynous. Androgyny is a word created to blur the lines between male and female. No matter what items you choose, there are pieces that are feminine vs masculine and ways to pair them that are distinctly feminine.
Common items that look masculine/androgynous:
T-Shirts: Beware of the t-shirt. Boxy, shapeless, wrinkly, sometimes even with a plunging neckline. Look at your t-shirts and ask yourself if it could be worn by a man minus the plunging neckline. Many of them could. The plunging neckline does not make it feminine, it makes it immodest.
I have a few t-shirts, but they look distinctly feminine while being modest. Some have lace detail, some are light pink, some are cut in a better shape. If you want to wear a t-shirt, just consider the shape, color, and feminine detail. Look for high-low hemlines for coverage if you need it. Look for sleeves that are cut differently than men's sleeves such as the cap sleeve, the elbow sleeve that hits right above the elbow, or the 3/4 sleeve that hits between the wrist and the elbow. There are so many sleeve styles that better flatter a woman's arms and make the t-shirt look feminine.
Wear your t-shirt with jewelry. It is such a plain item, be sure to pair it with feminine elements.
Athletic sneakers, ball caps, button down shirts, even boots. All of these items can go rather masculine on women if they're not careful to pair it with other things that make it look distinctly womanly. I try to find the items that are more obviously feminine. If I wear a ball cap, I try to find the design that has some pink in it, or a girly design. For sneakers, I like a slimmer profile and maybe some color or design that keeps it from looking completely interchangeable with a man's pair. As for boots, I wear women's styles that would not be easily mistaken for a man boot style. For button down shirts, I look for design that is obviously womanly like cuts that go in at the waist and make room for the breasts and hips. Or if it's more relaxed fit, something that looks more delicate about it so it's obviously a woman's blouse. Maybe the collar is smaller, or there is no collar, maybe it has 3/4 sleeves, or maybe it is a flowy fabric. I look for motifs like florals, lace details, or plain colors but in a cut that looks feminine. Some motifs like plaid are rather androgynous which means I steer clear of any plaids that look like the typical man's button-down plaids.
Look for features that are distinctly feminine such as: gathered fabric, peplum style tops, blouses that cut in at the waist, babydoll tops with empire waist, pleated skirts, fit & flare skirt styles otherwise called "swing dress/skirt". Belted coats that help highlight an hourglass shape, wear shoes with a slight heel and an almond or round toe shape instead of square. Wear feminine motifs such as florals, polka dots, lace, etc.
There is a lot of fashion out there that is feminine but it's not for a woman professing Godliness. I avoid items that show off my body parts in a brash way. But wearing clothing that fits you properly is one of the best ways to look very feminine. Here is a very quick fitting guide:
The seams of your tops should hit right at the outer top of your shoulder. A seam that drapes lower onto the arm means the top is too big. The seam too high on top of the shoulder means the top is too small.
Tops should not sit on top of your hips piled in a heap of fabric. Tops should flow over your hips completely.
The waistline of tops should nip in just a bit at the waist without lot of extra fabric creating a heavy mid-section appearance.
Pants should fall to the top of the foot, not bag on top of it around the ankle, or drag on the floor.
The most classic length of a dress/skirt is around the knees. Dresses that hit at the thigh above the knee can be revealing when we move or sit. It looks the most classy and elegant to have lengths that hit at least to the top of the knee or longer.
There are so many ways we can enhance our femininity that I can write about in separate articles. Wear your jewelry, put on some makeup, fluff your hair, aim to differentiate yourself from the way a man looks.
Our design is to be feminine to the glory of God! Embrace being a woman and dress with dignity and grace.
You can pray about anything, even what you wear! I often times consider my items prayerfully. I was caught up in the world's fashion advise for most of my life and often times that advice just doesn't work for the Christian woman. I hope this helped and I hope to write more articles on these topics.
We are fearfully and wonderfully made.
Dress purposefully feminine with grace!