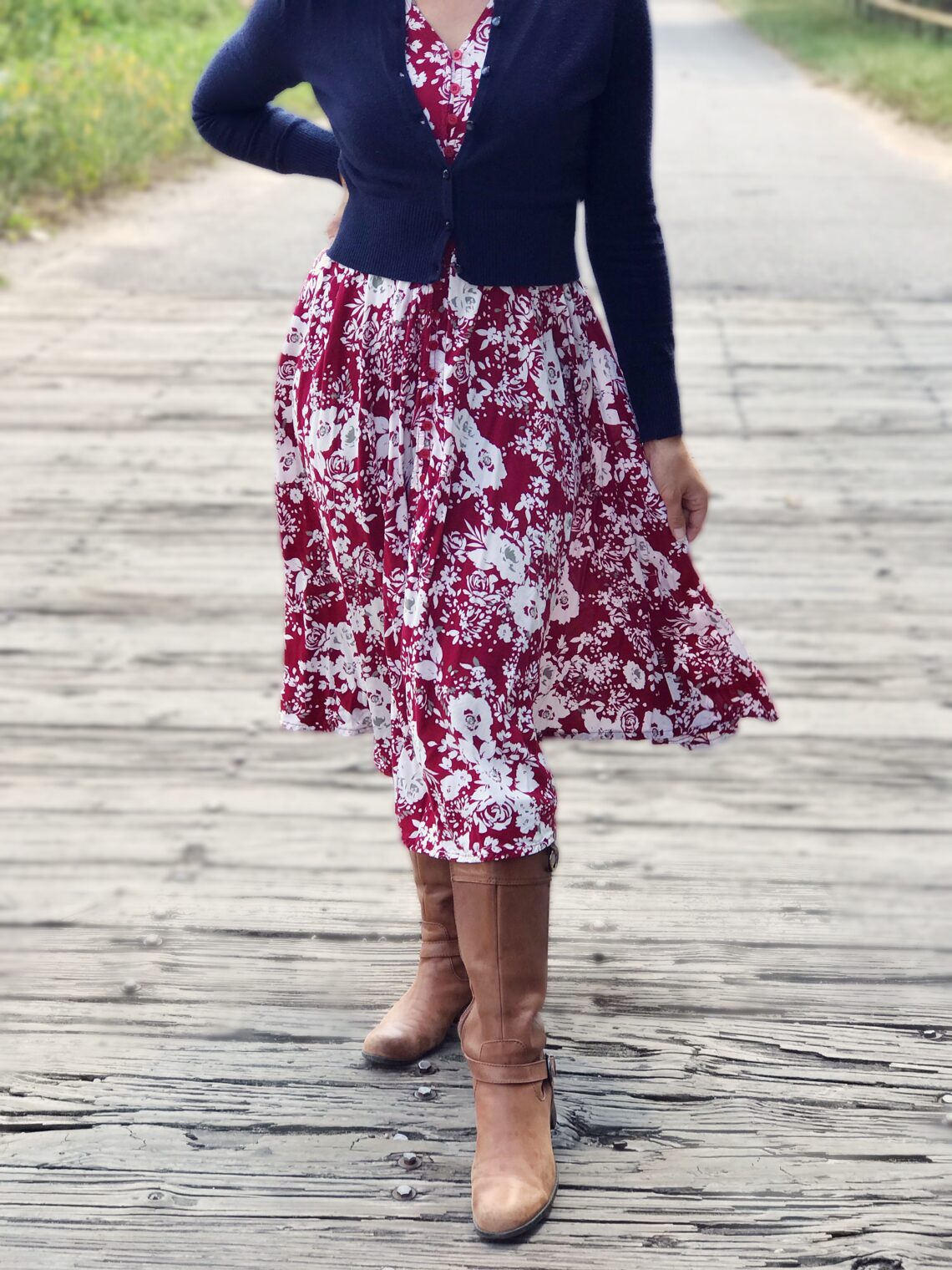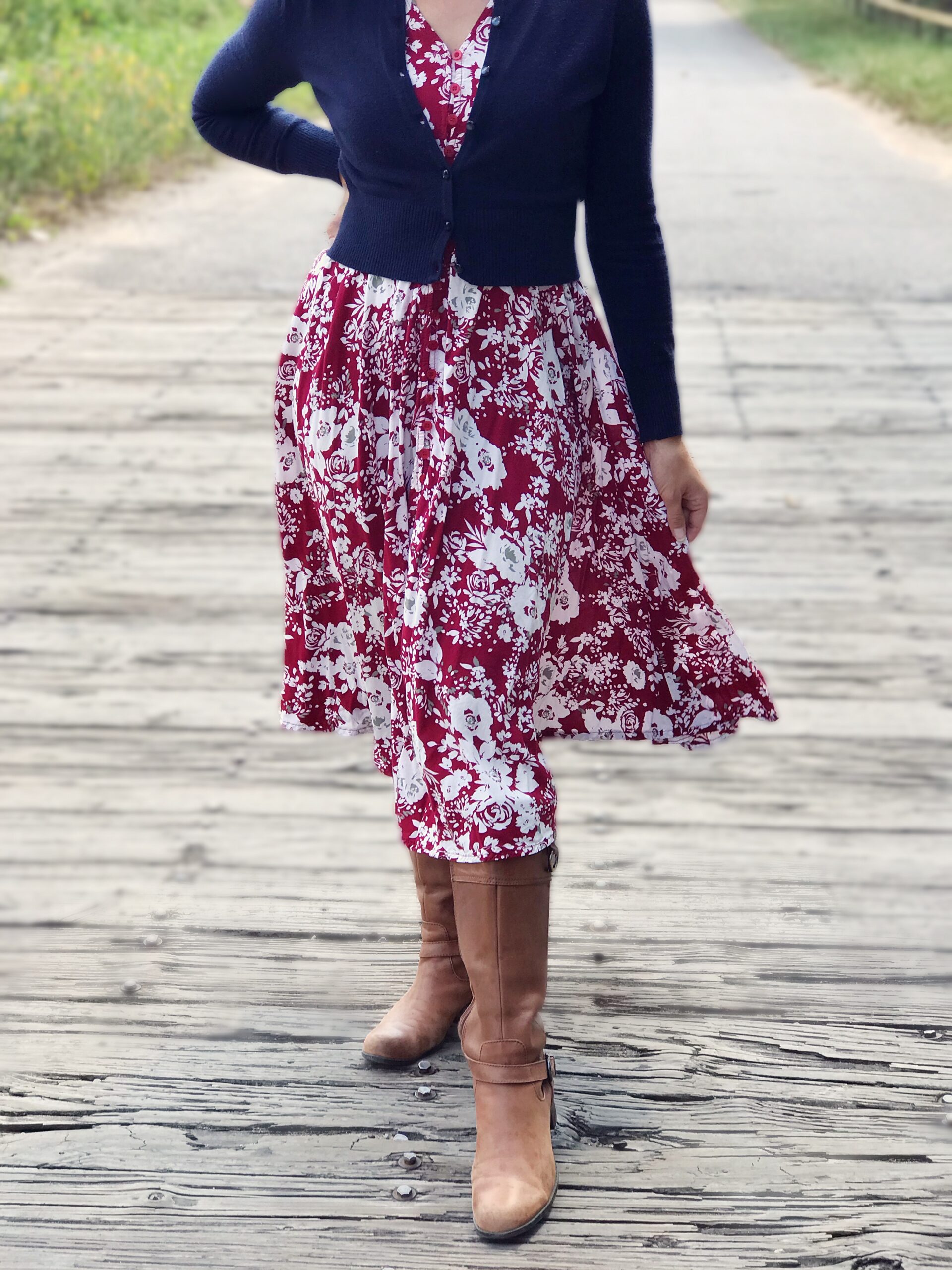 Traditional Feminine Fashion : Homemaking Outfit in the Countryside
Hi ladies, I am writing to you from my wistful Autumnal mood.
For clothing, I have been loving a specific color of red. A deep wine red. If I had a cardigan in the same color as this dress it would look beautiful for winter time. My navy sweater is hanging on for dear life since I wear it with everything but I am unable to invest in clothing at the moment.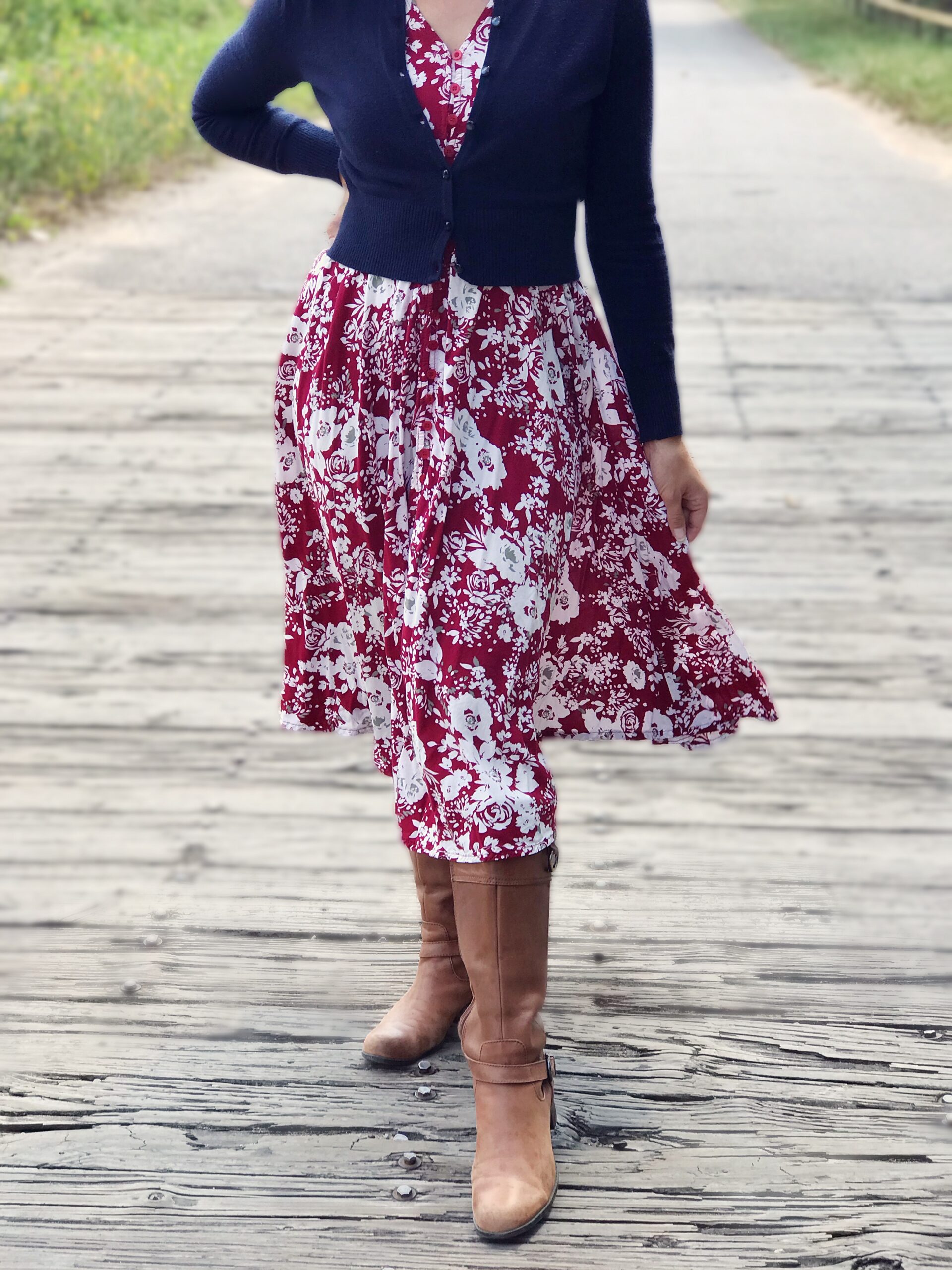 My boots are nearly worn through but I am still blessed to have them work. I love the height and shape and color of this pair. When I can afford a new pair this is my template for what to find. They look beautiful with all of my dresses just like my navy cardigan. It is so important to have pieces like this that work with any other items you pair with it.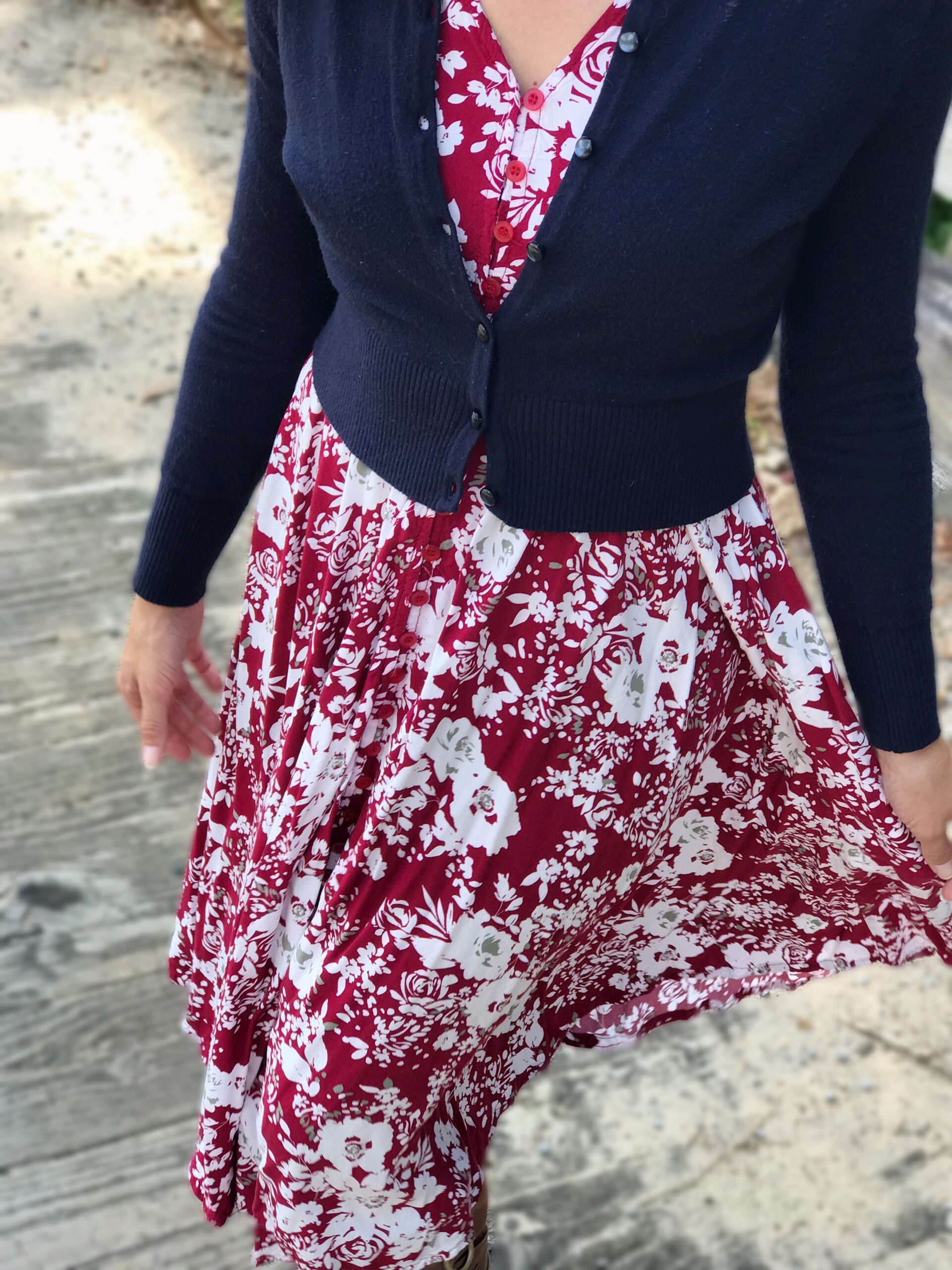 It's funny how this looks dressed up to people when it is the simplest outfit to wear! A midi dress with a cardigan might be the simplest fashion template that I wear most days working at home and yet….it looks so styled!
I have written before about the midi hem length being ideal for country life. I can do anything in a midi hem length. The English royal ladies such as Kate Middleton tend to wear the midi hem length more than any other length. "Midi length" refers to anywhere from right below the knee to right above the ankle. There is some room for variations in there. Hemlines look so beautiful there on the leg and allow movement to be so unhindered. You're not tripping over a maxi length and you're not showing your under carriage every time you move like in a mini length. This hem length is super practical for moving around, working and being outdoors and looking well styled!
The royal girls dress kind of old fashioned and that's exactly why they look good. Traditional styles like fitted waist length cardigans, midi length dresses and low heeled boots are feminine pieces that enhance a woman's femininity. Modern fashions might include boxier baggy sweaters, super short dresses and very high heel boots which are all very exaggerated or brash fashion items that tend to inhibit elegant beauty and comfort for daily life. Traditional feminine style works for daily wear because it is understated while looking very polished.
I don't try to wear dresses every day they are just the most comfortable items I own! I also love how they make me feel so feminine and classic no matter the trends.
Have a blessed day working in the home. Your family will be blessed to see you looking your best and enjoying your tasks.
Follow whateverlovely.com for more country living, homemaking and style!