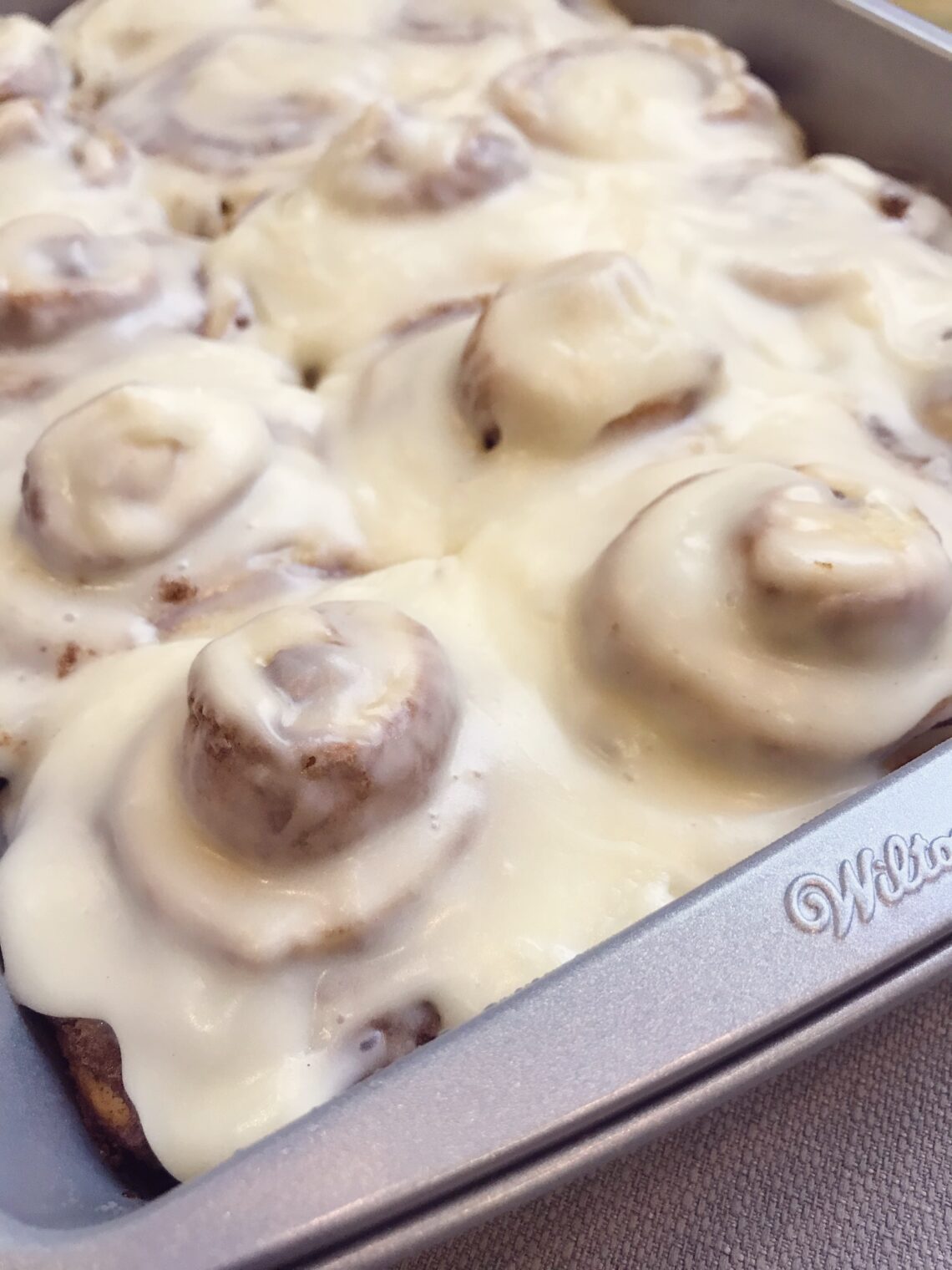 Country Morning Cinnamon Rolls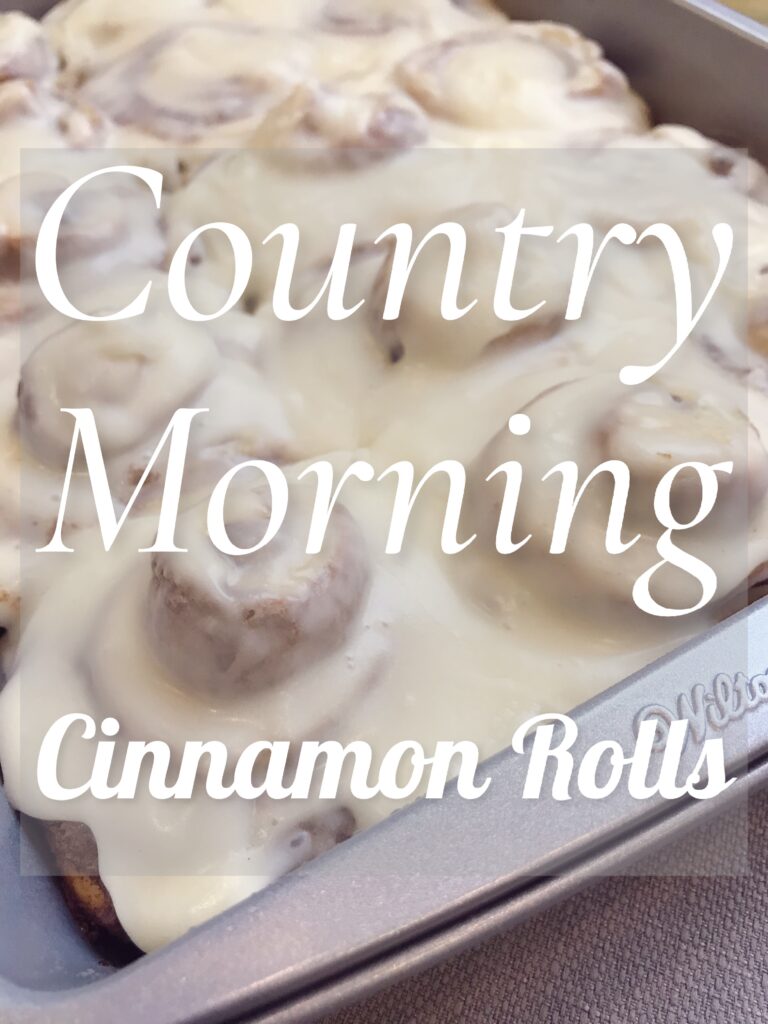 Welcome to whateverlovely.com my Country Living Home & Fashion Blog. My name is Barbie and I share traditional and feminine homemaking & style. Let's talk cinnamon rolls!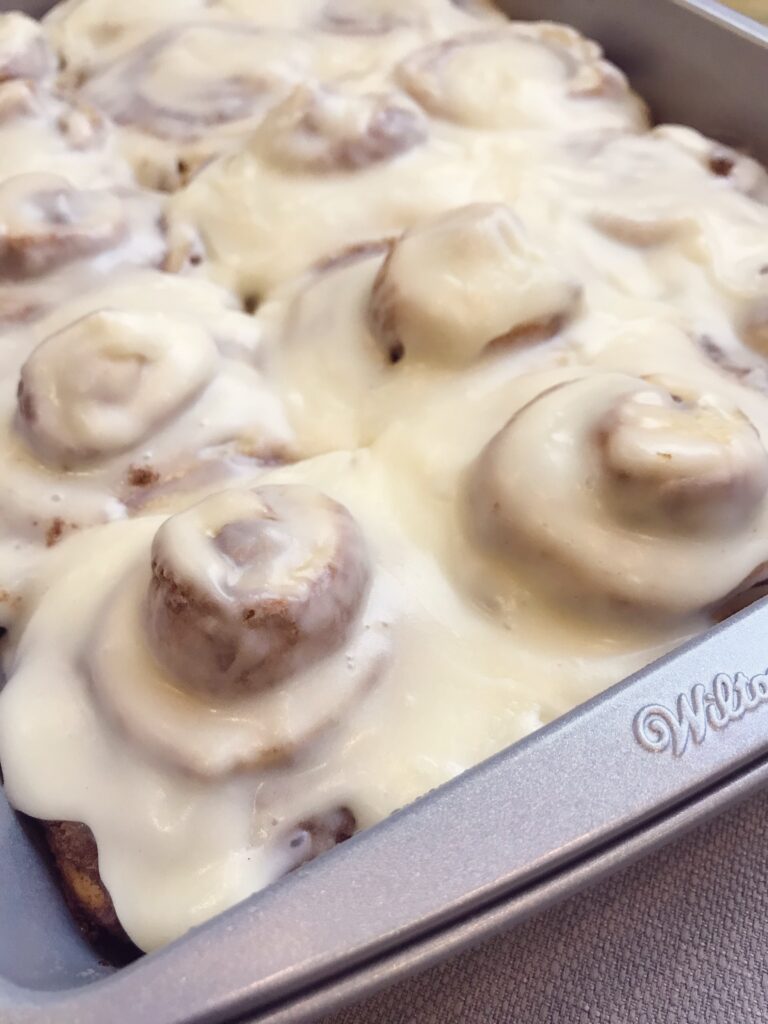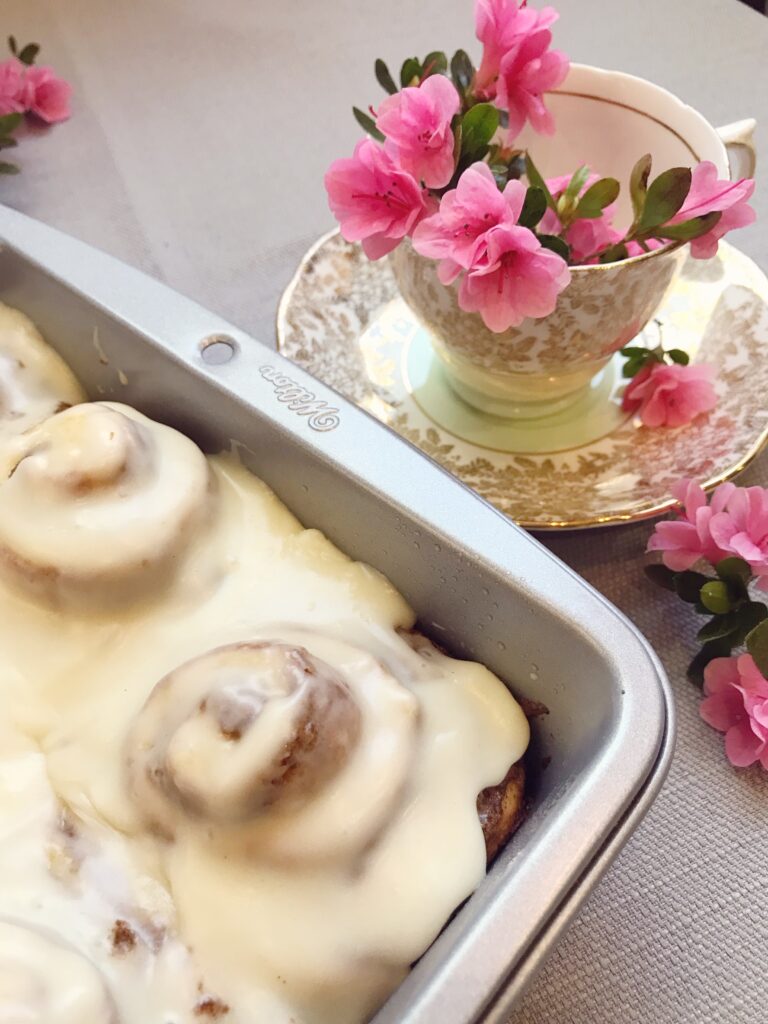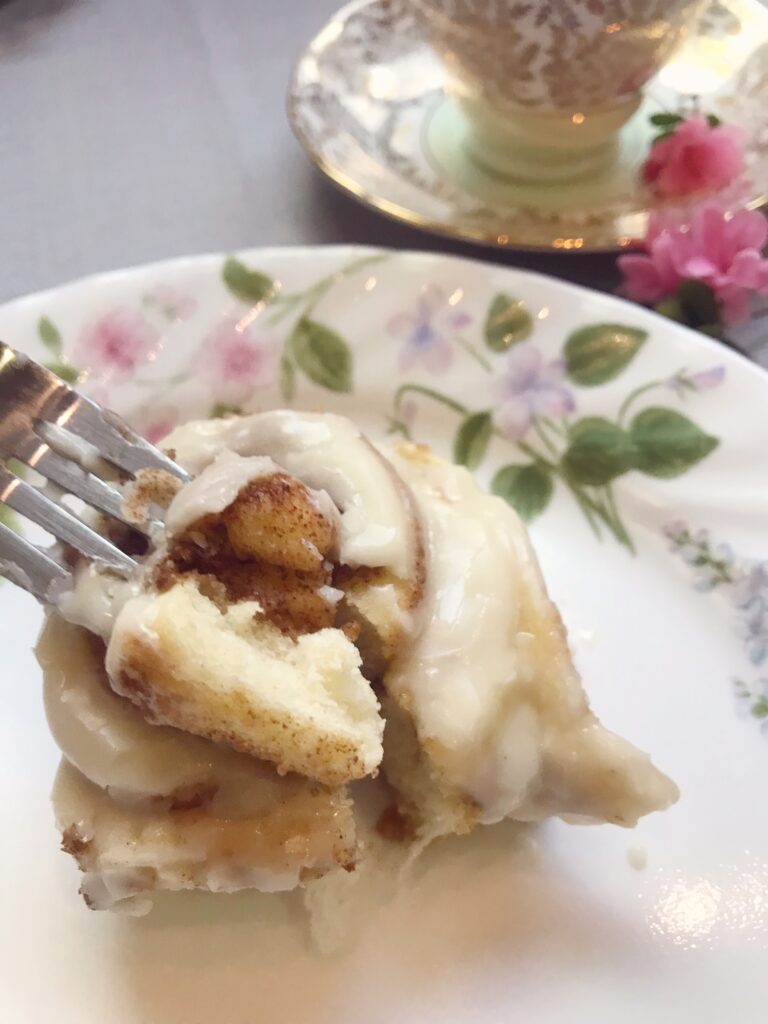 There is something about country living that calls for rich nourishing and comforting food. Maybe it's the expansive views, the serenity of no traffic, or maybe it's the fresh air that makes you let your hair down and relax. Out here we don't count calories. We just savor every bite and praise Jesus for it. Cinnamon rolls are good for brunch or after dinner dessert. If you want the best cinnamon roll experience, eat it fresh and hot out of the oven. There's just nothing like it.
Dough:
2 tblspn honey
1 cup warm milk
1 tblspn (2packets) instant dry yeast
3 cups all purpose flour
1 tsp salt
1 eggs
3 tblspn olive oil
Filling:
3/4 cup melted butter
1 1/2 cups brown sugar
2 tblspn cinnamon
Frosting (optional, I love them without it or just with cream cheese for less sugar but frosting is great for going all out)
1/4 cup (4 oz) cream cheese
1/4 cup butter
1 tsp vanilla extract
1 cup powdered sugar
Dough: mix 2 tblspn honey in 1 cup warm milk then add 1 tblspn (2 packets) instant dry yeast & stir it in. Let sit for 10 minutes until foamy.
While it sits mix: 3 cups all purpose flour + 1 tsp salt + 1 egg + 3 tblspn olive oil in a large bowl. Now add in foamy yeast/honey/milk to ingredients in large bowl and mix it all together with a dough hook for about 5 minutes on low speed.
Lightly coat inside of a bowl with olive oil & place dough in it (it will be a sticky dough) and cover with a towel. Set aside to rise until double in size or about 1 hour.
Filling: mix 3/4 cup melted butter + 1.5 cups brown sugar + 2 tblspn cinnamon
Frosting: mix 4 oz cream cheese + 1/4 cup butter + 1 cup powdered sugar + 1 tsp vanilla extract
Once dough has risen, lightly coat hands, counter & rolling pin in flour and punch it down and roll out a rectangle about 1/2" thick or thinner. Spread filling thickly but evenly all over dough. Roll up into log and slice 2" pieces from log with sharp serrated knife.
Place each roll into 9×13 oiled pan about 1/2" apart. Let rise for another 30 minutes.
Bake 325 for 20 minutes or until dough is just slightly golden on top. While still hot from oven spread frosting.
I can wake up and quickly whip up this dough in time to enjoy and serve a fresh batch of homemade cinnamon rolls for breakfast. It rises while I make the cinnamon filling and frosting. Those only take a few minutes and soon I'm back to drinking coffee while it all just sits ready to be assembled. Once in the oven, the house fills with the fresh scent of baking bread and cinnamon. Cinnamon rolls are just three separate items: dough, filling, frosting. You can opt out of frosting for less sugar or out of preference and still enjoy amazing cinnamon rolls. I like to make half the batch with frosting and half without it.
Nothing says country living like fresh homemade food. No preservatives or additives just good old fashioned staple ingredients. I don't need stores nearby because I can cook and bake anything without running out to buy it.
Happy baking!