10 Tips to Dress 100% Comfortable in Every Stylish Outfit You Wear
Do you need to change out of your nice clothes as you feel worn down by them throughout the day? It took me decades, but I have my wardrobe down to a science now and there is no stylish outfit that wears me down to want to change out of it! I love dressing for the day. There truly is something refreshing about taking off wrinkly shapeless pajamas and putting on something that has a structure, a design, a refinement that speaks of the grace to carry yourself with throughout the day. But I'm sensitive to uncomfortable clothing. So these are my tips for being well dressed for every day while being 100% comfortable.
1) I wear leggings not tights! Legging waistbands are soft, nothing like constricting tights. Leggings are fitted just the same without the discomfort inherent to tights. I wear fleece lined leggings under all my skirts and dresses for cold weather and it looks just like black tights, but keeps me warmer and they are stretchy soft waistbands.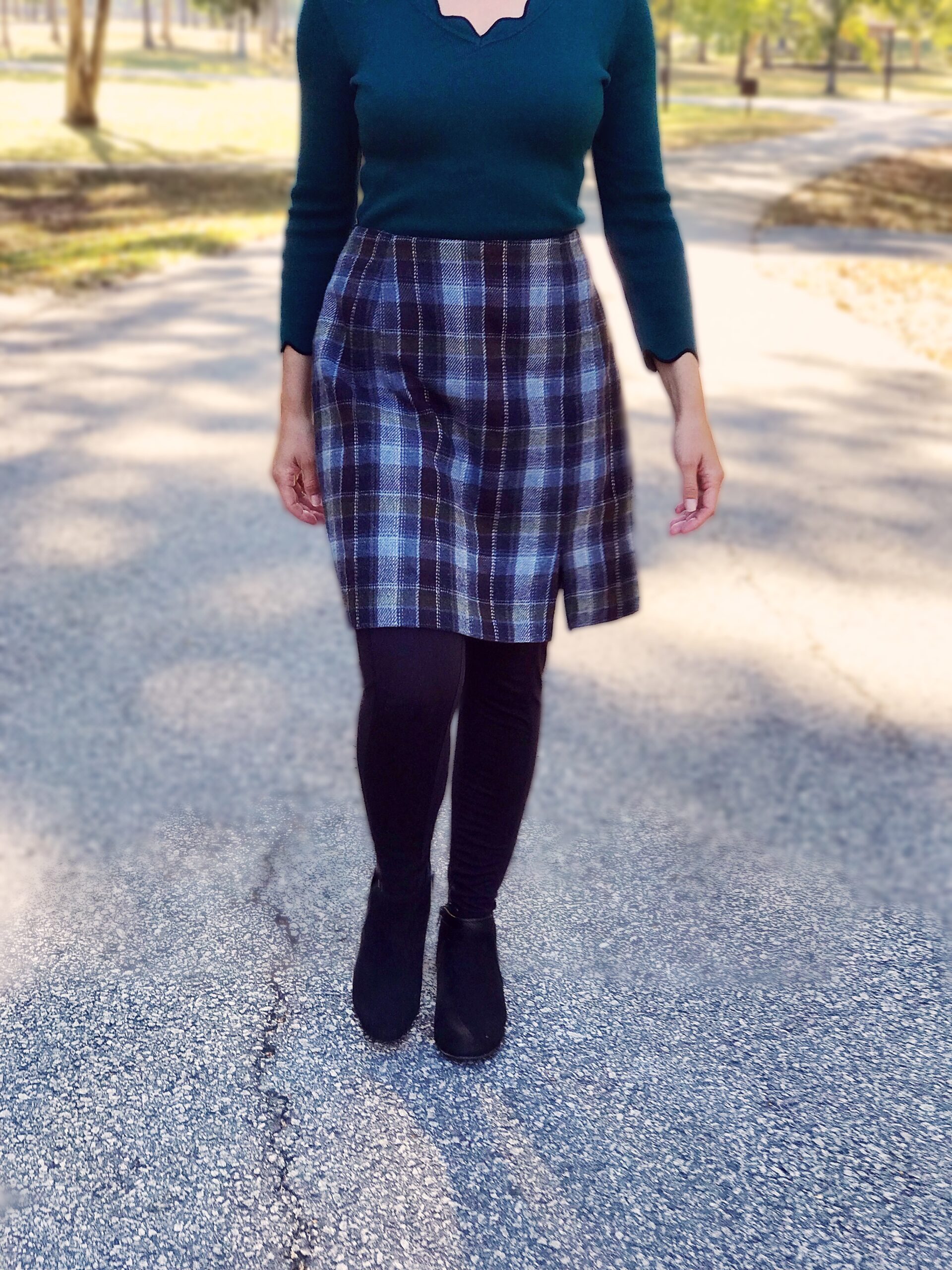 2) I never wear stiff denim. For some reason ladies will think that the best denim jeans are old fashioned no spandex….no one is winning an award for the most authentic denim. It is not a cop out to wear stretchy denim, it's just improved. Not all stretchy denim is thin and flimsy either. I wear sturdy soft stretchy denim.
3) I buy bigger sizes. My wrangler jeans are a size 10 but I wear a 5 in juniors pants. I don't care what the tag says, brands are all cut differently. I care how it feels. My wranglers were just too constricting at smaller sizes. The size 10 fit so that I could sit down without any pinching or tightness in the stomach, rear or legs. When I stand back up they still look slim to me not stretched out and baggy like they are too large. So I bought the size that gave me the comfort level no matter what the tag said. Obviously be discerning about buying larger sizes in case you buy something that ends up looking too big on you. The only super fitted item I wear is leggings and jeggings and they are so stretchy soft that when I buy them fitted they feel comfortable. I wouldn't buy a bigger legging or jegging because they look sloppy when baggy. I don't even buy jeans in a large enough size to look baggy. I am still going for a fitted look but making sure the denim is soft and stretchy and that it is actually large enough to feel comfortable while still looking fitted. I would say many women think jeans are uncomfortable because they are wearing too small of a size. Even going up a few sizes will probably still look fitted based on how tight I see most women wearing their jeans.
4) I wear wire free non push up bras. Just make sure the cups are shaped nicely and are thick enough to cover nipples in cold weather. This type of bra made my clothing so much more comfortable.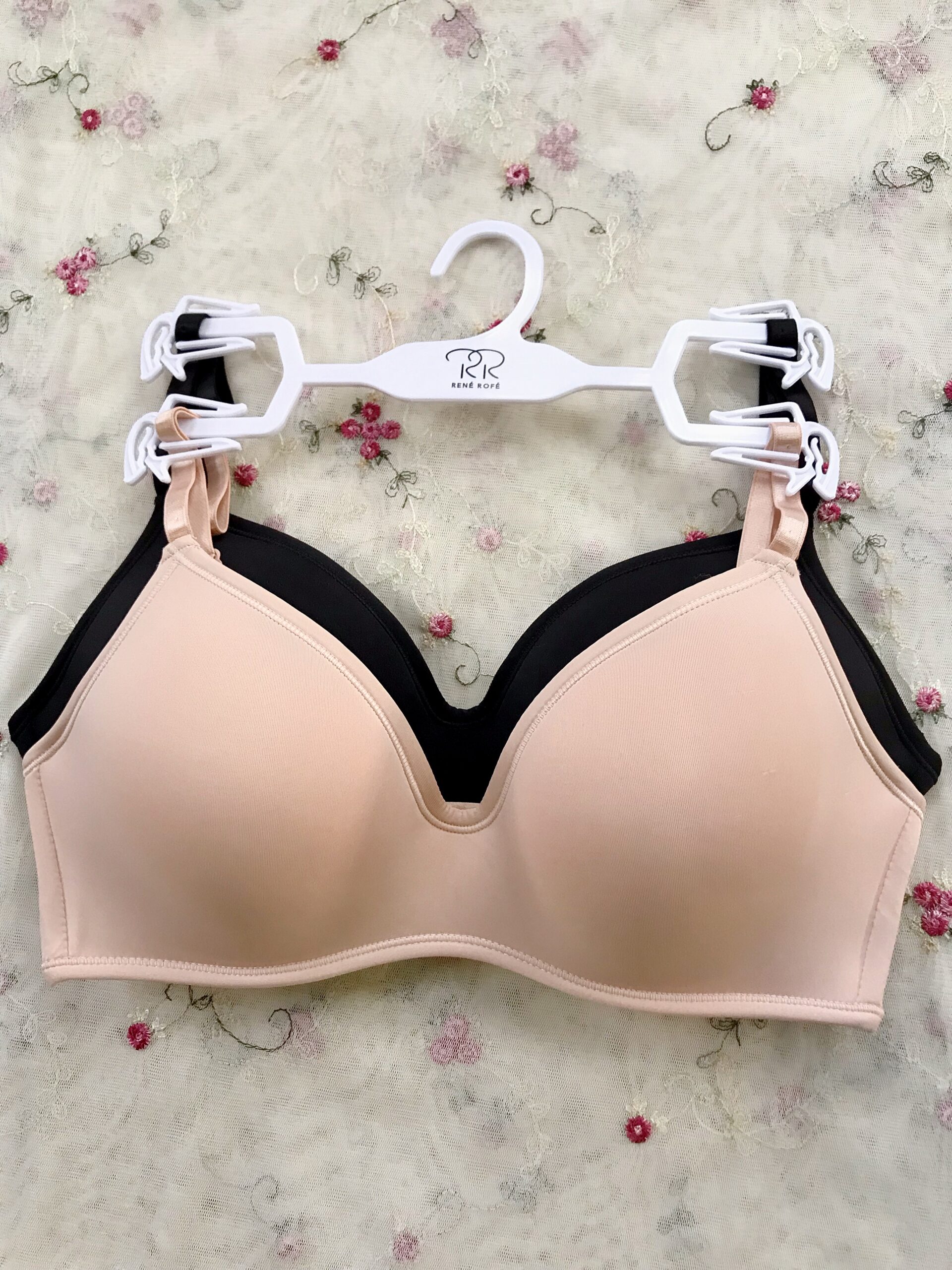 5) I wear seamless silky underwear or non at all. I am not sure how other women tolerate the pain, but underwear causes rubbing and pinching on my bikini line where my leg meets my torso. I stopped wearing underwear a decade ago because the pain was so bad. I wear cotton spandex shorts under dresses in warm weather and leggings in cold weather. I still need underwear for one week of the month so I found the least offensive, which is a high cut, seamless, silky underwear. Click here for the link to them on Amazon.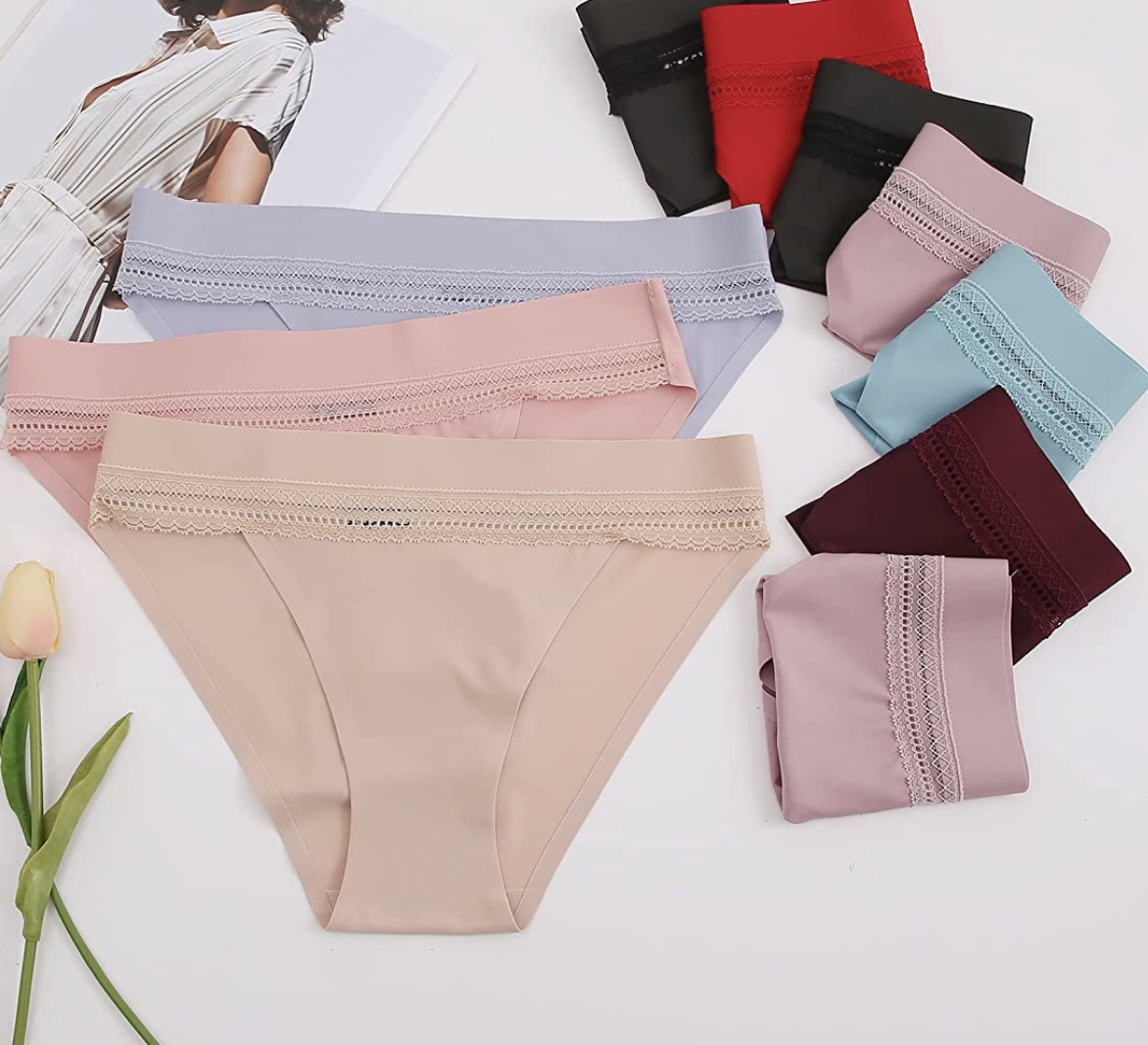 6) I only wear tops that I can raise my arms in and not show belly, sit or bend in and not show butt, lean over and not show down my shirt….wind blow top up and not show belly….or see skin through button holes. Wow that's a long list but actually the solutions are easy. So much clothing pose these issues and all of these things are uncomfortable to me. Here are my solutions in order: longer tops, high waisted pants, high necklines, camis underneath baggy or untucked tops, and camis underneath cardigans or blouses that buttons pucker enough to show skin instead of laying flat.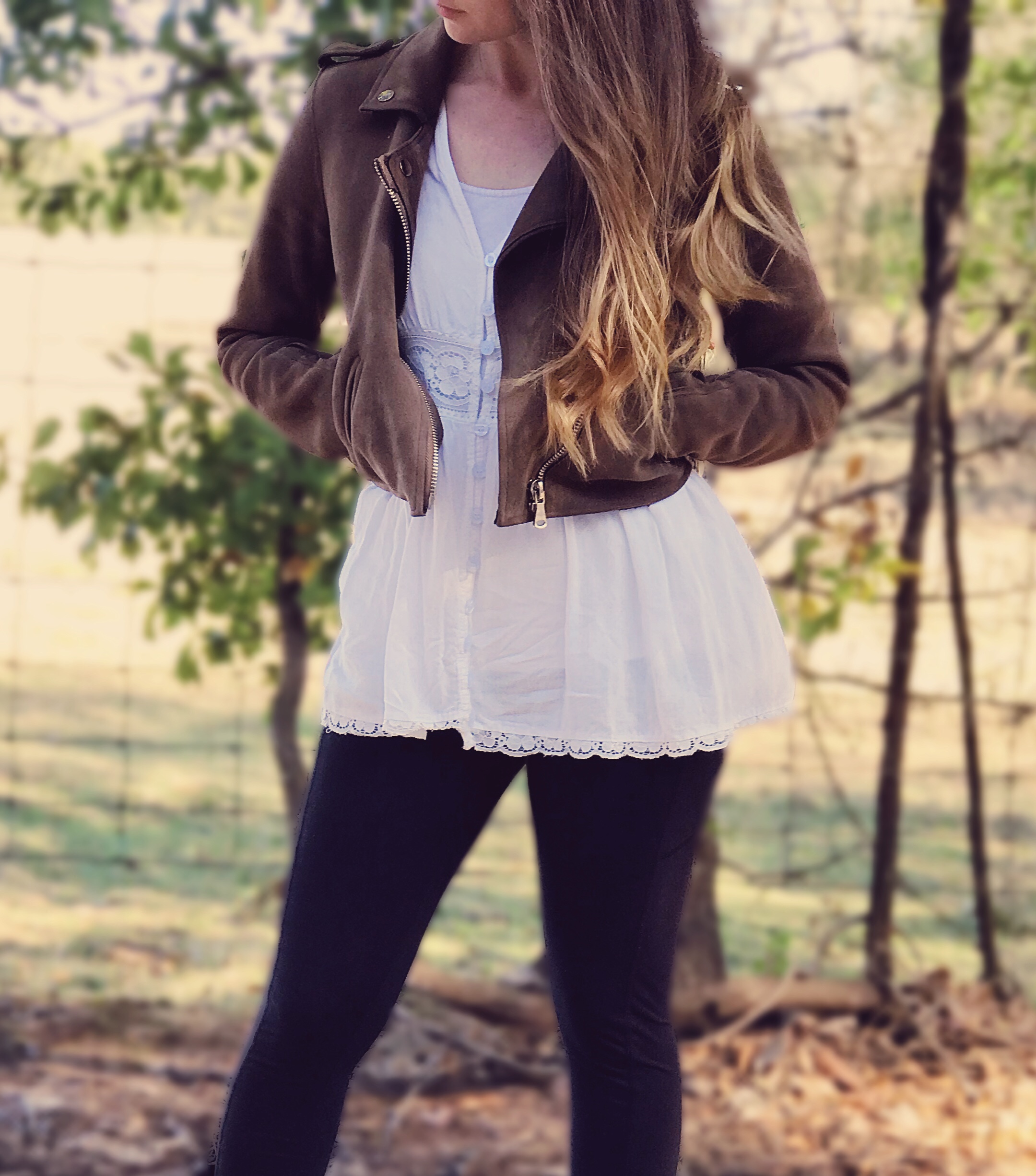 7) I wear low heels. I love an inch or two inches of heel height to a shoe. It makes me look better and it is sometimes more comfortable than flats! I own a few higher heels but I have a time limit for them. If it's a dinner where I will be sitting most of the time, a high heel is fine. But most of my shoes are low block or wedge heels that are ideal for every day wear.
8) I wear shapely soft tops that I feel as good in as any shapeless top. I have a green patterned blouse that is stretchy soft and it cuts in at the waist slightly and drapes well. It is so silky soft it could be pajamas. I also wear a lot of peplum shaped tops. The ones I have maintain an hourglass shape while made out of a spandex blend fabric. Also, I wear a lot of fit and flare dresses. Fit and flare is flattering because the cut of that style is a great shape.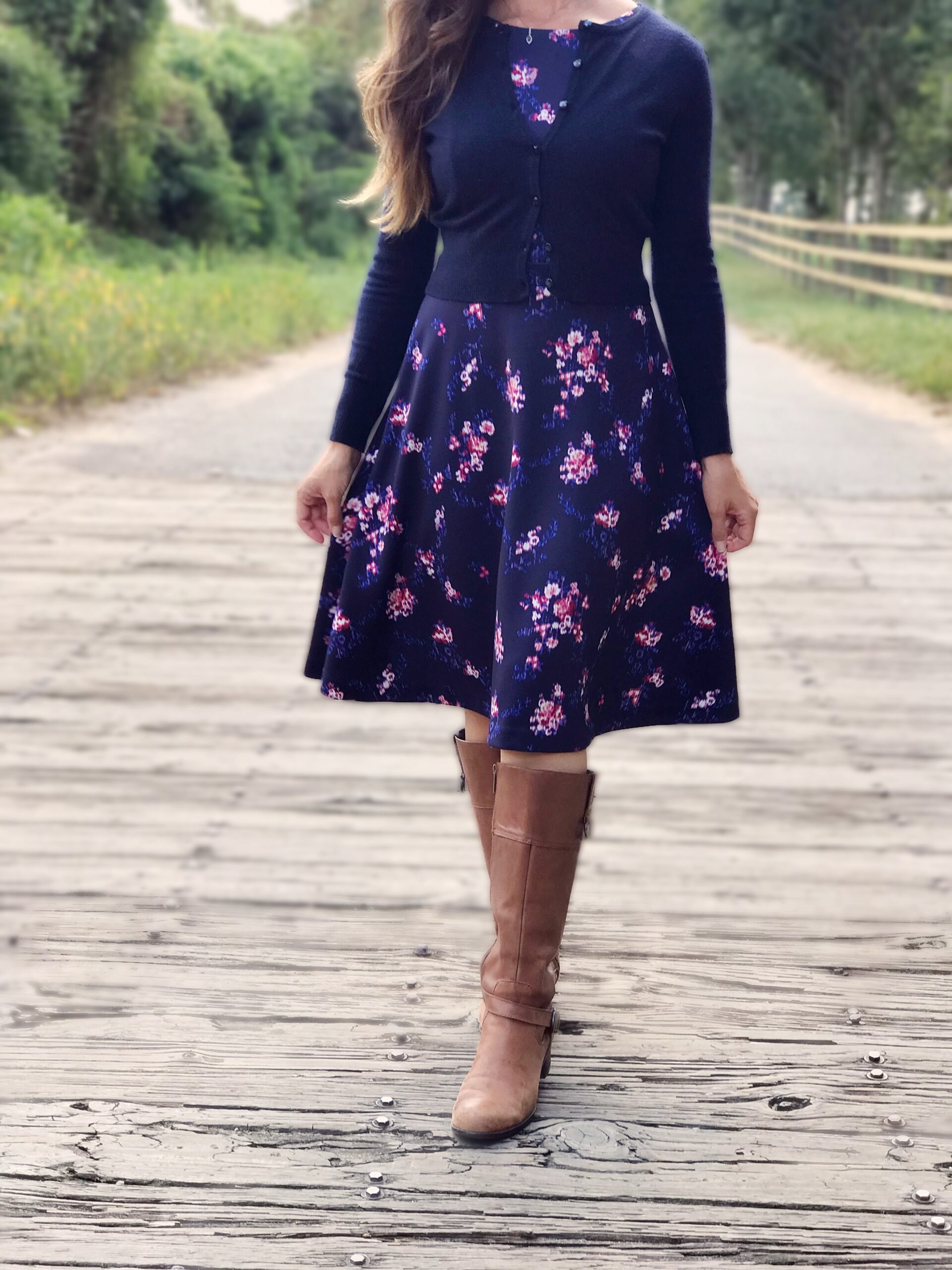 9 I wear simple classic clothes like cardigans and blouses. Compare that to all of the weird features infused into fashion like ties on sleeves that hang down and get caught on stuff, or exaggerated bat sleeves that make your upper body look huge, or such long puffed sleeves they dip into dish water, or way too many zippers on moto jackets to look "edgy". The feeling of my clothes getting knotted and clinking all over the place is so uncomfortable. I just wear simple cuts with practical features for movement and it's more comfortable!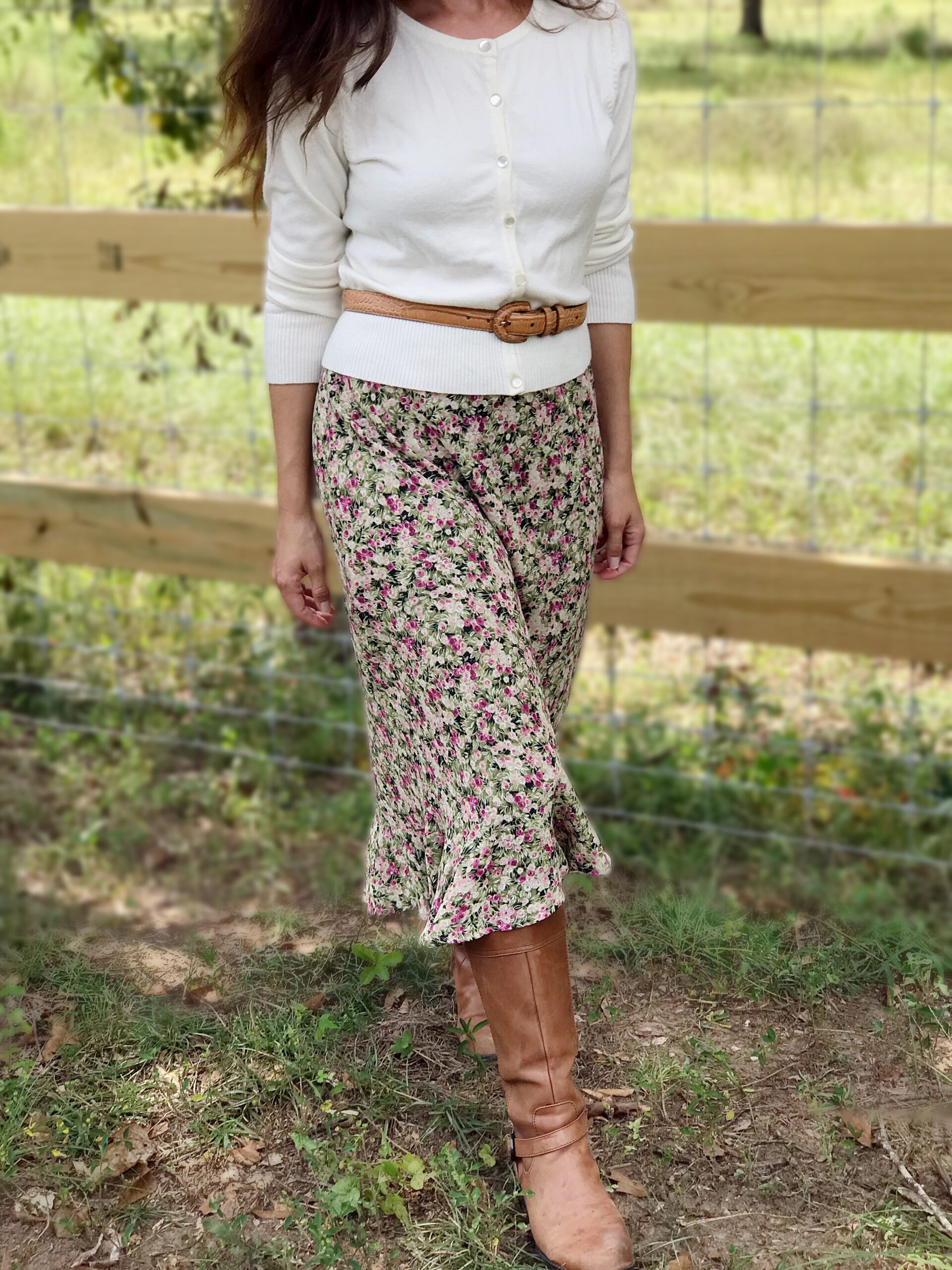 10 I wear longer hemlines. I can move and bend and I am so unhindered in a midi length dress or skirt. Above the knee more than an inch and it's just a disaster! Middle of the thigh length is very common for dresses. Short lengths like that not only look in poor taste on all ages, but it is also uncomfortable to actually live in. It shows everything and I mean everything. It renders women unable to comfortably move and you can tell they are uncomfortable by how they move. Short dresses are actually long tops! I wear mini dresses exclusively as tops for leggings! Now that is comfortable!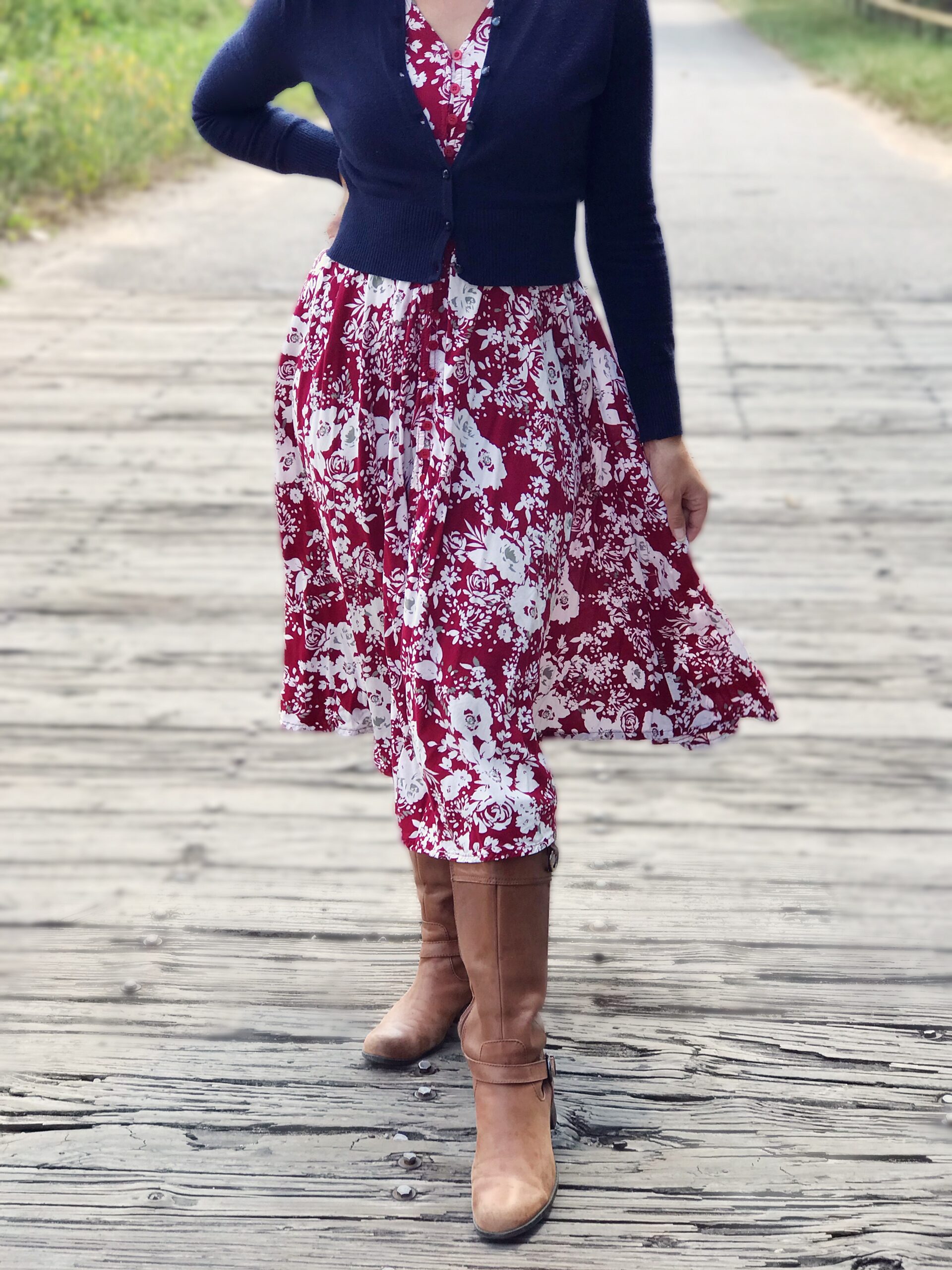 I hope my 10 tips helped you refine the comfort of your daily wardrobe!
For more fashion inspiration, homemaking and country living follow whateverlovely.com